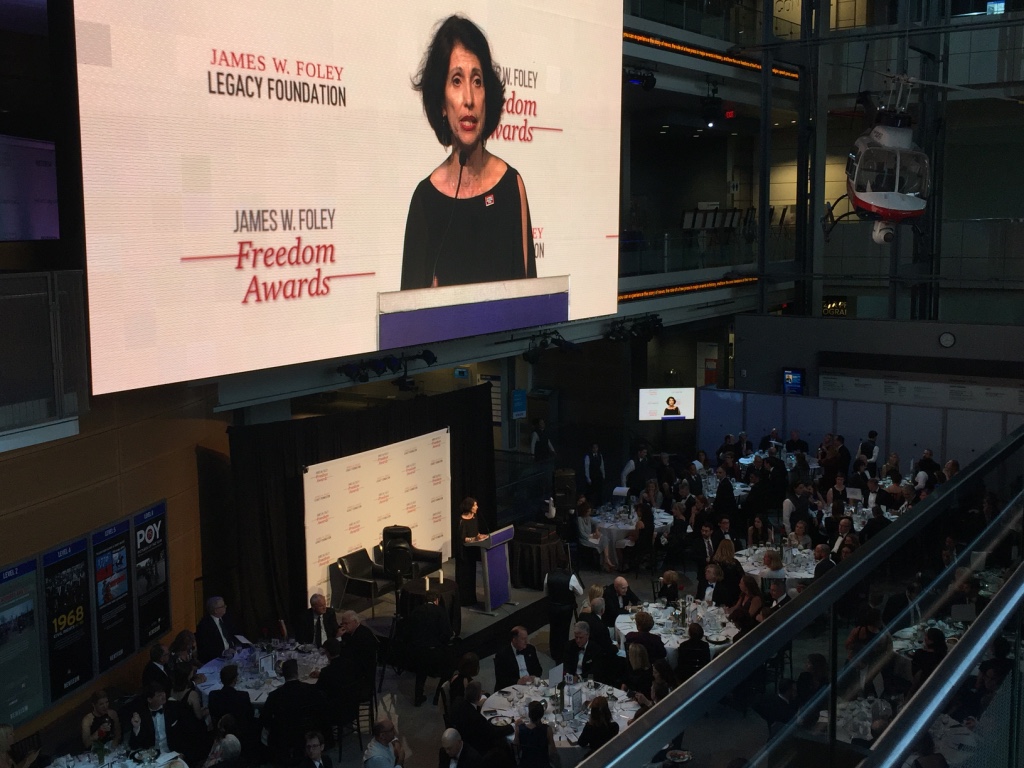 WASHINGTON, DC, 26 June 2018 – Mrs. Diane Foley addresses guests at the James W. Foley Freedom Awards at the Newseum in the nation's capital. The event was an extraordinary testament to the power of one mother's love for her son, a freelance photojournalist.
Mrs. Foley was kind enough to invite me, and a number of American University students, to the event. All of us were moved by the proceedings.
James Foley was a freelance photojournalist kidnapped on November 22, 2012 in northern Syria. He was murdered by militants of the Islamic State in Iraq and Syria on August 19, 2014 in the Raqqa region of Syria.
As a freelance foreign correspondent and full-time faculty member of American University's School of Communication, I am familiar with the hardship and risk associated with our craft. I created and teach a Foreign Correspondence course designed to help young journalists aspiring to work overseas. The James W. Foley Legacy Foundation provides much-appreciated support for us all.
The awards ceremony was pertinent to my current project. I recently completed the pilot episode of my documentary series, "FREELANCERS with Bill Gentile." The global series explores how a new generation of daring, determined and tech-savvy journalists increasingly fill the void left by mainstream media outlets retreating from news coverage abroad, and how their search for truth on the ground is transforming the craft of foreign correspondence. Here's the brief "sizzle reel," or trailer: https://vimeo.com/275931310
At the dinner, I ran into long-time colleague and friend Mike Boettcher, a war correspondent whom I first met while covering Nicaragua's Contra War in the 1980s. Mike has embedded with U.S. troops numerous times in Iraq and Afghanistan. He is a visiting professor at the University of Oklahoma.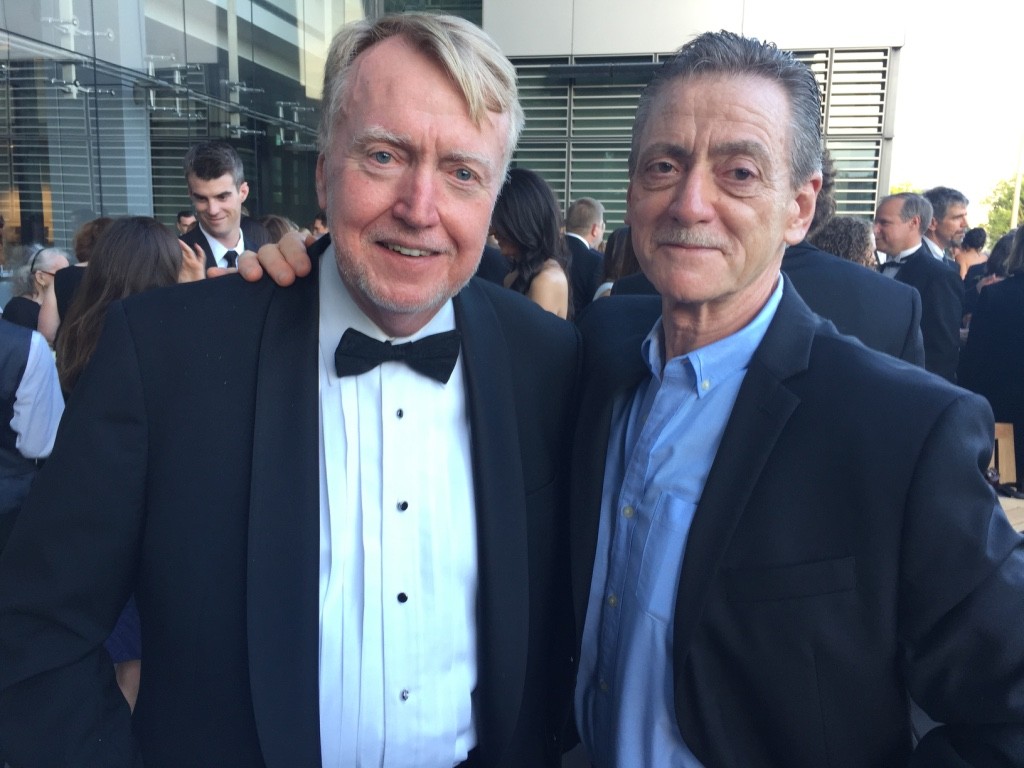 Mike practices the methodology that we refer to as "backpack journalism," which I introduced to the School of Communication shortly after arriving there in 2003.
Also at the event was my terrific colleague Gemma Puglisi, who facilitated the invitation from Mrs. Foley.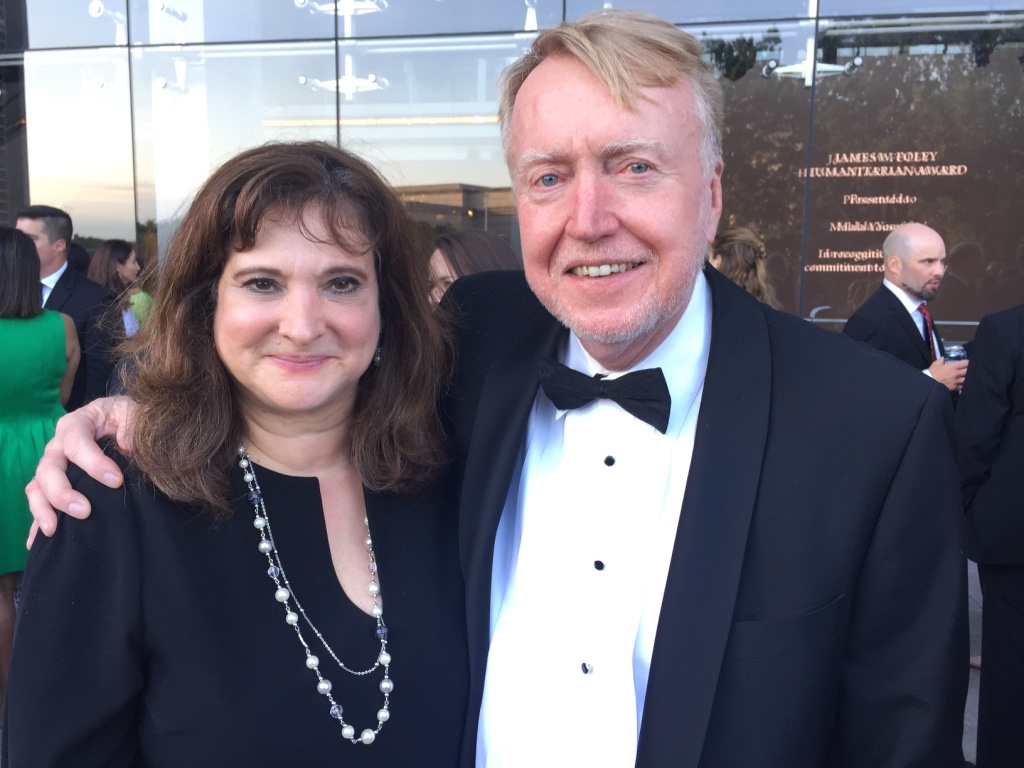 (Photos by Bill Gentile)