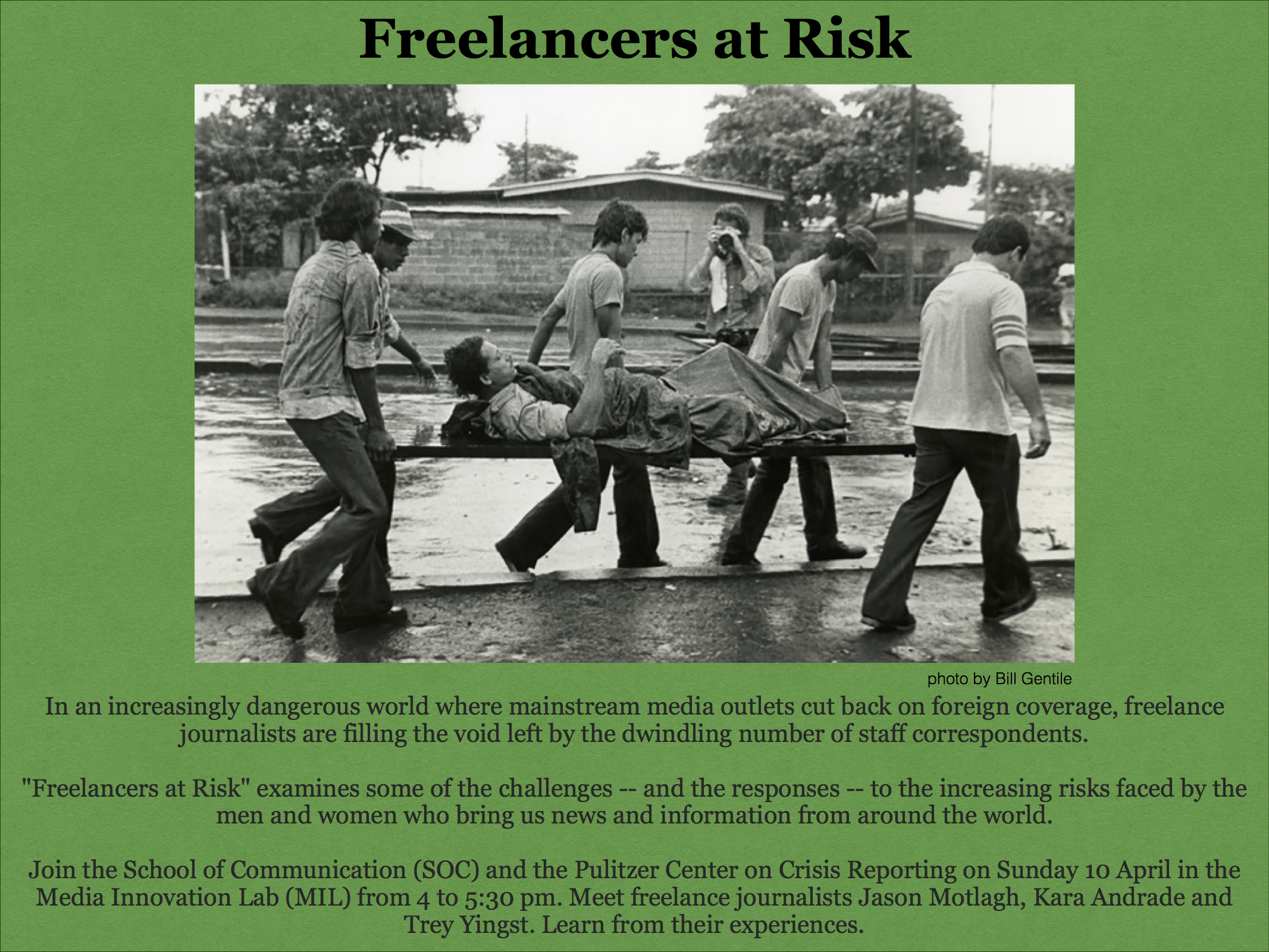 WASHINGTON, DC, 29 March 2016 — Don't miss this event on Sunday, April 10, at American University, between 4 pm and 5:30 pm. We are featuring Jason Motlagh, Kara Andrade and Trey Yingst, all of them seasoned journalists. They will discuss problems — and solutions — to freelance reporting in foreign countries as well as inside the United States.
This event is the second of two co-sponsored this semester by American University and the Pulitzer Center on Crisis Reporting. It is open to the public and free of charge.
For questions, contact me at [email protected]
Good Luck and Stay Safe.
— Bill Gentile