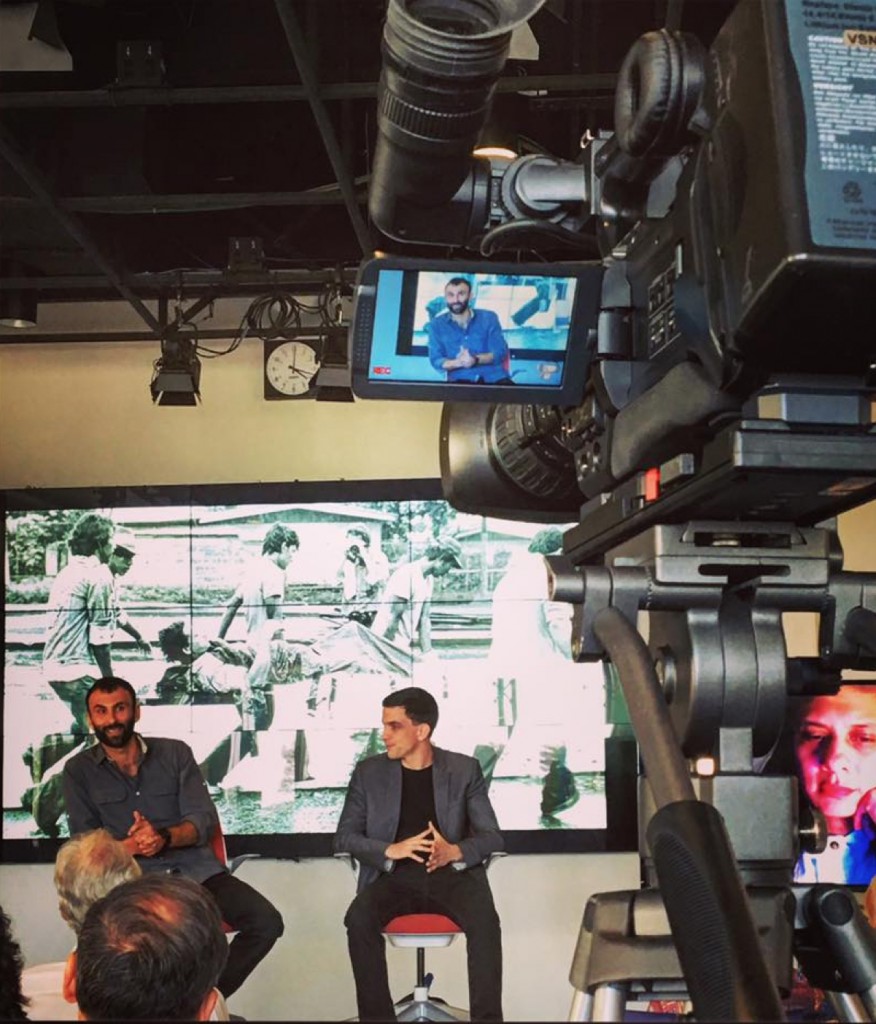 WASHINGTON, DC, 10 April 2016 — A full house attended our "Freelancers at Risk" event in the Media Innovation Lab (MIL) at American University's (AU) School of Communication (SOC). This was the second event co-sponsored this semester by AU and the Pulitzer Center on Crisis Reporting.
Panelists included Jason Motlagh, Trey Yingst and Kara Andrade. We Skype-ed in Kara, who was in Austria at the time of the presentation and panel discussion. After the main event, Trey Yingst, who graduates this semester, gave a presentation on emergency first aid in the field.
We are grateful for all the support to make this event possible. Support from SOC Dean Jeffrey Rutenbeck and Eric Hershberg, director of AU's Center for Latin American and Latino Studies (CLALS) has been absolutely essential. Thank you.
And we also thank our team of experts in Strategic Communication and Marketing, who were essential in getting the word out. Hats off to John Zollinger, Tia Milledge and Dani Rizzo.
Finally, thanks to Jeffrey Madison and his team of tech experts who made sure all the bells and whistles actually worked.
(Photos by Esther and Bill Gentile.)