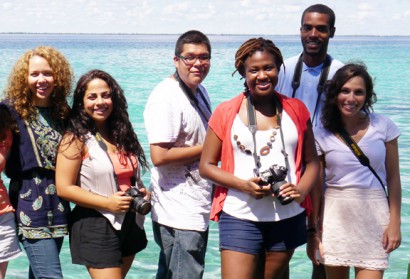 WASHINGTON, DC, 23 February 2013 — American University published a front-page story on its web site about six AU Abroad students studying in Cuba during fall semester 2011. To see the piece, click HERE.
The story includes images and a link to the trailer for "Through Their Eyes," the one-hour documentary that my wife, Esther, and I produced during our stay on the island. We recently screened a "fine cut" of the film to a crowded audience at American University. Five of the six students who appeared in the film attended the screening and the Q&A session afterward.
I am extremely proud of all of the students for their courage and their ability to articulate and to pass on their experiences during our four-month stay on the island.