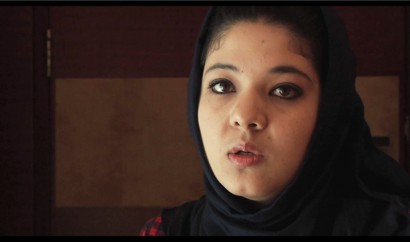 WASHINGTON, DC, 12 April 2015 — "Arrive early. Stay late."
That's what I told the audience at the recent screening of "Afghan Dreams." Arrive early. Stay late.
I was given that advice decades ago by photojournalist Alon Reininger, whom I've known since working alongside him in Central America. That's when you get the best stuff, I remember him saying. And he was right.
Sure enough, during our final shoot in Hong Kong, during the last interview on the last day of our "production" stage of "Afghan Dreams," I asked one of our characters, Duniya, if she had anything else to say. And she talked about how her father, on his deathbed, extracted from her a promise to become a lawyer, and how it changed her life. It turned out to be the most powerful moment of the film.
This is the kind of stuff I teach in my Video Workshops. Lessons that I've picked up over decades of work in the field, from Central America to West Africa, from the Arctic Circle to Afghanistan, from Cuba to Chad. Join us for the June 4-7 Video Workshop in Washington, DC. For further details, see http://videojournalismworkshops.com/live.
To see the trailer for "Afghan Dreams," see https://vimeo.com/117954962.
Best regards,
Bill Gentile