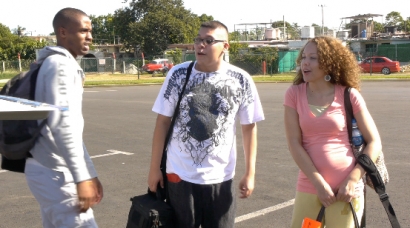 HAVANA, Cuba, 28 August 2011 — AU Abroad students (l to r) Paul Barrett, Efrain Ramirez and Emmalee June Kinard get ready to board a bus to downtown Havana after arriving Sunday at Havana's international airport. Paul, Efrain and Emmalee are among six AU Abroad students who will be spending fall semester studying at Cuba's prestigious cultural institute, Casa de las Americas.
The American University students will take five classes while studying at Casa de las Americas, including my Photojournalism and Social Documentary class, which I teach as the foundation for the visual storytelling methodology that we refer to as backpack journalism.
Below, Chelsea Jay Crandall (l) and Dara Adelaja Jackson-Garrett, see Havana for the first time on the drive to the Havana Paseo Hotel where they will be staying.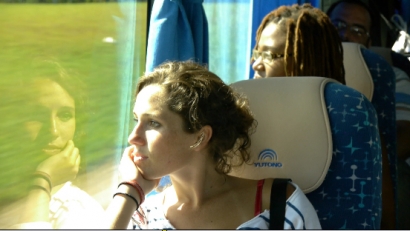 Below, Cristina Khan gets her first view of Havana.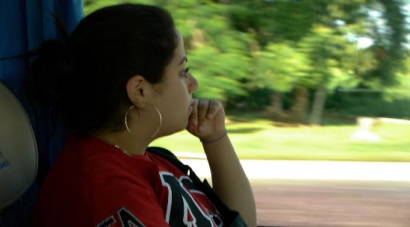 (Photos by Bill Gentile.)