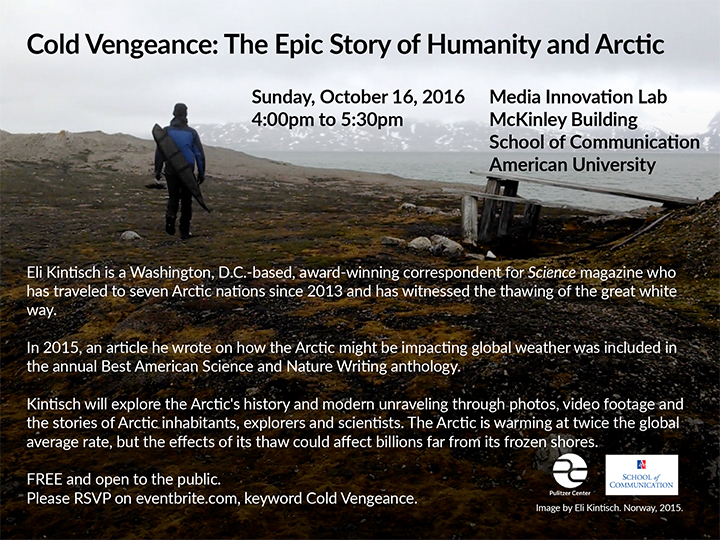 WASHINGTON, DC, 10 October 2016 — American University's School of Communication and the Pulitzer Center on Crisis Reporting are proud to invite students, faculty and the general public to the presentation, "Cold Vengeance: The Epic Story of Humanity and Arctic," by Eli Kintisch, this Sunday 16 October from 4 – 5:30 pm.
A Washington, D.C.-based, award-winning correspondent for Science magazine, Kintisch explores the Arctic's history and modern unraveling through photos, video footage and the stories of the region's inhabitants, explorers and scientists. The Arctic is warming at twice the global average rate, but the effects of its thaw could affect billions far from its frozen shores.
The event will take place in the School of Communication's Media Innovation Lab, located on the first floor of the McKinley Building.
This is an issue that affects all. For more information, click HERE.
Please join us on Sunday for the presentation, and light food and refreshment.
Bill Gentile