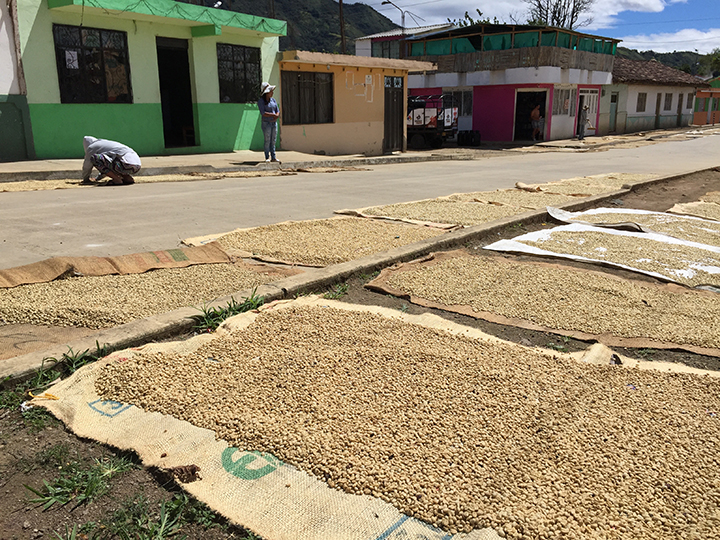 LA FLORIDA, Colombia, 27 June 2016 — Coffee is everywhere in the community of La Florida, about an hour drive from Pasto. This is the peak of the coffee harvest in this part of the country. You can see coffee drying on main streets of towns and villages, on the front and back yards of private homes, on concrete slabs built specifically for drying the beans after harvesting and de-pulping.
I'm on assignment for American University's Center for Latin American and Latino Studies (CLALS) to assist a student who won one of this year's AU-Pulitzer Center International Reporting Fellowships. Camila DeChalus is working on a film about how Colombian coffee growers, with the assistance of Catholic Relief Services, (CRS), are coping with the impacts of climate change. So we spent the day in this coffee-growing community, documenting the process from harvest to de-pulping to drying.
So today was all about Catholics, climate change, Colombian coffee. A good day.
(Photos by Bill Gentile)