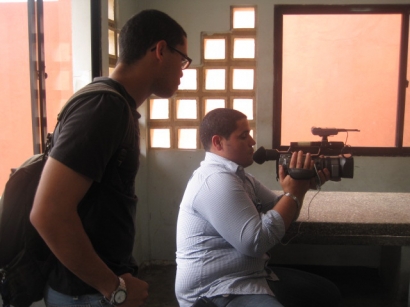 MARACAIBO, Venezuela, 22 March 2010 — Just finishing up Day Two of the Backpack Video Journalism Workshop at Universidad Dr. Rafael Belloso (URBE) in Maracaibo, Venezuela. Above, two of my students video one of the guards whose responsibility it is to protect the university and its students.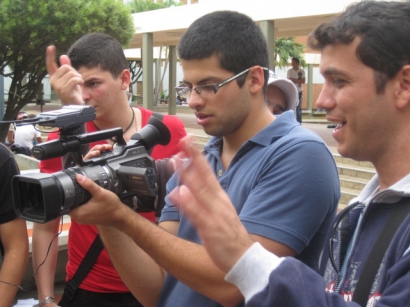 Above, backpack video journalists work on their video on the grounds of the university.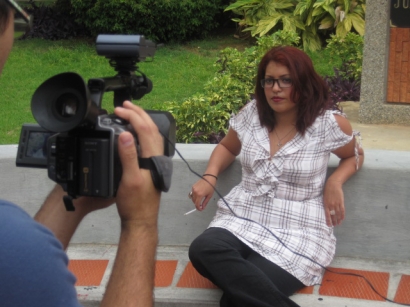 Above, over-the-shoulder shot of future backpack video journalist…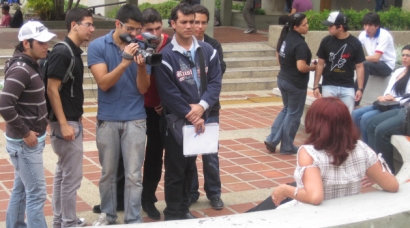 … during a group interview.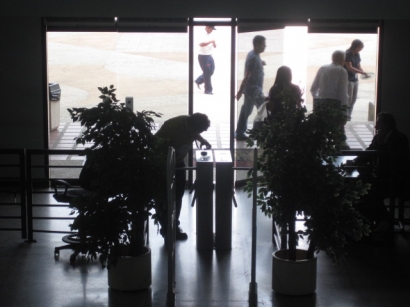 The library entrance.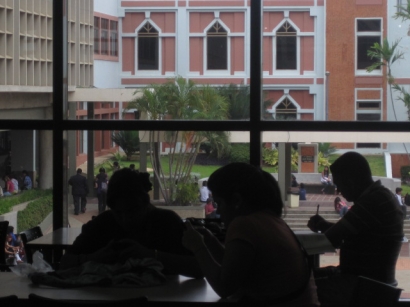 Students inside the library study with the university plaza in the background.
(Photos by Bill Gentile.)