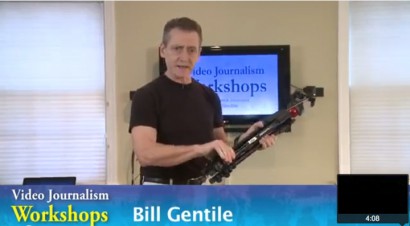 WASHINGTON, DC, 29 October 2012 — I rarely use a tripod and when I do it's for interviews, long slow pans, or very "still" videos of static objects. These might include statues, paintings, buildings, etc. This Essential Video Journalism Tutorial is titled, "Using a Tripod."
You can see it HERE.
When I do use a tripod, I try to do so in a manner that is most efficient. Like so many other aspects of this craft, there is a productive way and a not-so-productive way to practice it. So take a look at this video and let me know what you think.
For more instruction on our craft, you might want to check out my Video Journalism Workshops, here: http://videojournalismworkshops.com.
Good luck and be safe.
Bill Gentile
The Backpack Journalist, LLC
http://videojournalismworkshops.com