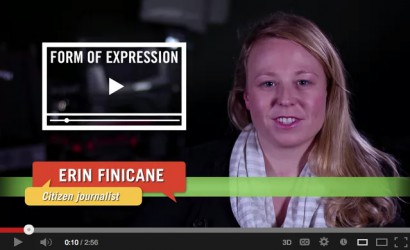 WASHINGTON, DC, 15 March 2013 — This is a brief piece put together by the U.S. State Department on "citizen journalism," one component of the broader methodology that we refer to as "backpack video journalism." Erin Finicane is a former student of mine at American University's School of Communication, and she embodies the ideal of citizen journalism. She's talented and idealistic, and wants to use media to affect positive change. She made this video during my Backpack Documentary class. I'm so proud of her. You can watch her video HERE.
The State Department also did a video on me, as instructor and practitioner of the craft. You can see it HERE.
I hope you enjoy them.