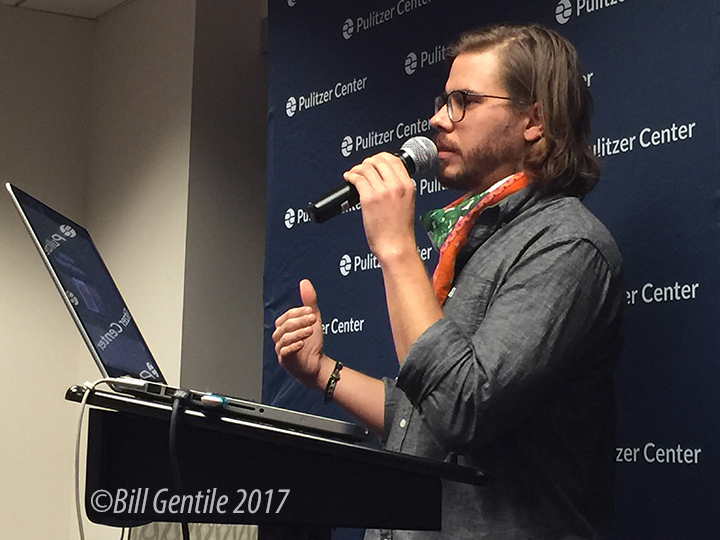 WASHINGTON, DC, 25 January 2016 — Dominic Bracco II, a freelance photojournalist and writer based in Mexico City, addresses a crowd at the Pulitzer Center on Crisis Reporting in the nation's capital.
From his web site: "Dominic Bracco II explores the effects of global economics on local communities. Although he works internationally, Dominic's work often returns to document the effects of Mexican and North American policies on the Texas / Mexico border region where he was raised. He has degrees in journalism and Spanish literature from The University of Texas at Arlington. Past clients include Harper's Magazine, The New York Times Magazine, The Washington Post, and Smithsonian Magazine. Dominic is also a founding member of the collective Prime. He is based in Mexico City."
Dominic is one of many young, multi-talented freelance journalists filling the void left by mainstream media organizations pulling back from coverage overseas.
A couple of students from my Foreign Correspondence class and I attended Dominic's presentation. Well worth the effort.
(Photos by Bill Gentile)