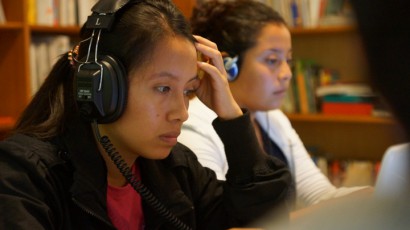 GUATEMALA CITY, Guatemala, 29 May 2013 — Participants in my video journalism workshop focus on their final projects for the event. We're on script-writing now, and shortly will be touching on narration.
The workshop is hosted by Nancy McGirr's Fotokids, a non-profit she started in 1991 that uses the visual arts and technology to break the cycle of poverty.
(Photos by Bill Gentile.)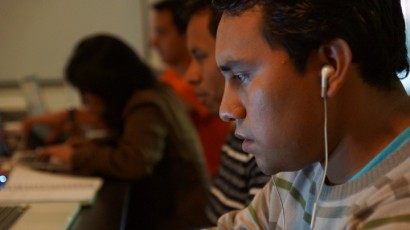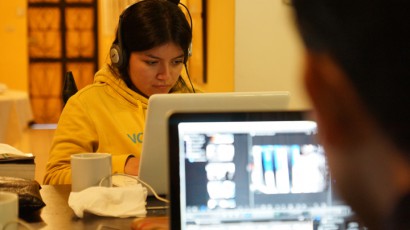 Below, we watch some of my previous work.