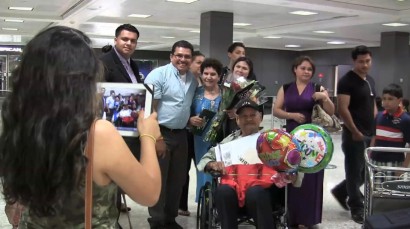 WASHINGTON, DC, 17 June 2013 — This video was produced, shot, narrated and edited by Romina Nicaretta, whom I tutored over the past few days. She came to my home with no training in documentary film making and left yesterday afternoon after posting this video. Pretty impressive.
You can see the film HERE.
Romina works for the Inter-American Development Bank (IDB), where there is a growing consciousness and consensus about the importance of using video as a means to communicate not only within the institution but also with the world outside the institution.
One way to effectively use video to communicate is the methodology that I refer to as backpack video journalism.