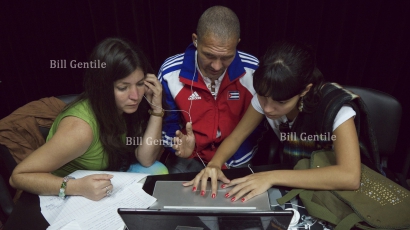 HAVANA, Cuba, 14 December 2011 — Participants work the post-production stage of their projects during my Backpack Documentary Workshop at the Advanced Institute of Art, known by its Spanish acronym, ISA. The four-day workshop has been made possible by a grant from the Reynolds Foundation. The grant application was submitted by Eric Hershberg, director of American University's Center for Latin American and Latino Studies (CLALS). The ISA is Cuba's premier institution for the study the arts, including communication.
(Photos by Bill Gentile.)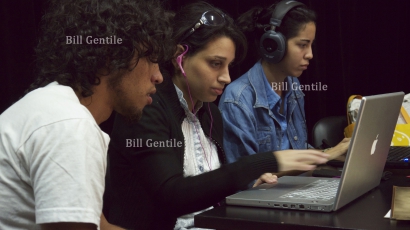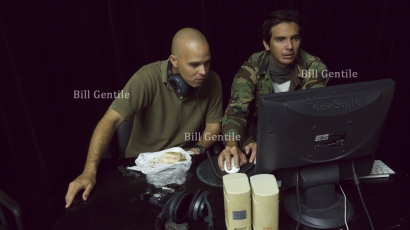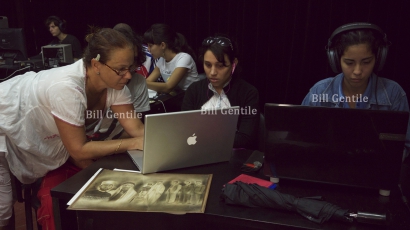 Above and below, Esther Gentile assists Workshop participants.