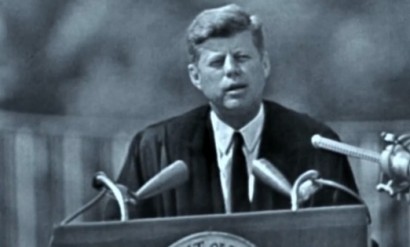 WASHINGTON, DC, 22 March 2013 — Some of the footage used in this piece about JFK was drawn from "Through Their Eyes," the one-hour documentary that my wife, Esther, and I made about AU Abroad students in Cuba during fall 2011. We're proud to see it used in conjunction with coverage of the 50th anniversary of JFK's speech on world peace.
You can watch the video HERE.
We screened a fine cut of our documentary on 30 January of this year. The final version should be ready for distribution soon.
How curious that the histories and the destinies of Cuba and the United States still are bound together so tightly. And how sad it is that the AU Abroad program that we documented in 2011 will not be conducted in Cuba this year for lack of student enrollment.
– Bill Gentile
22 March 2013