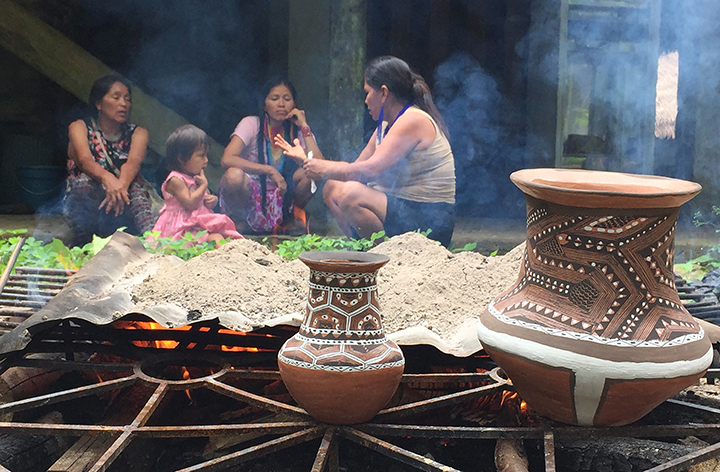 WASHINGTON, DC, 30 October 2015 — I shot and produced this film while on assignment this summer in the Ecuadorian Amazon for Eric Hershberg and his Center for Latin American and Latino Studies (CLALS). This assignment was funded by CLALS' grant from the Henry Luce Foundation on "Religion and International Affairs."
You can see the film HERE.
I spent three weeks shooting the film only with an iPhone 6+ onto which I had downloaded the FilmicPro app. I also connected wireless and directional microphones when appropriate. I functioned as producer, cameraman, sound man, correspondent, writer and narrator — in other words, I worked as a backpack journalist. This is the methodology I introduced at American University (AU). It's what I promote through the Backpack Journalism Project at AU. And it's what I teach in my Backpack Documentary classes.
A Spanish-language version of this film, with an interview and some related material, were posted on the web site belonging to the Spanish-language television outlet, Univision. You can see the package HERE:
To see more, go HERE.
(Photo by Bill Gentile)