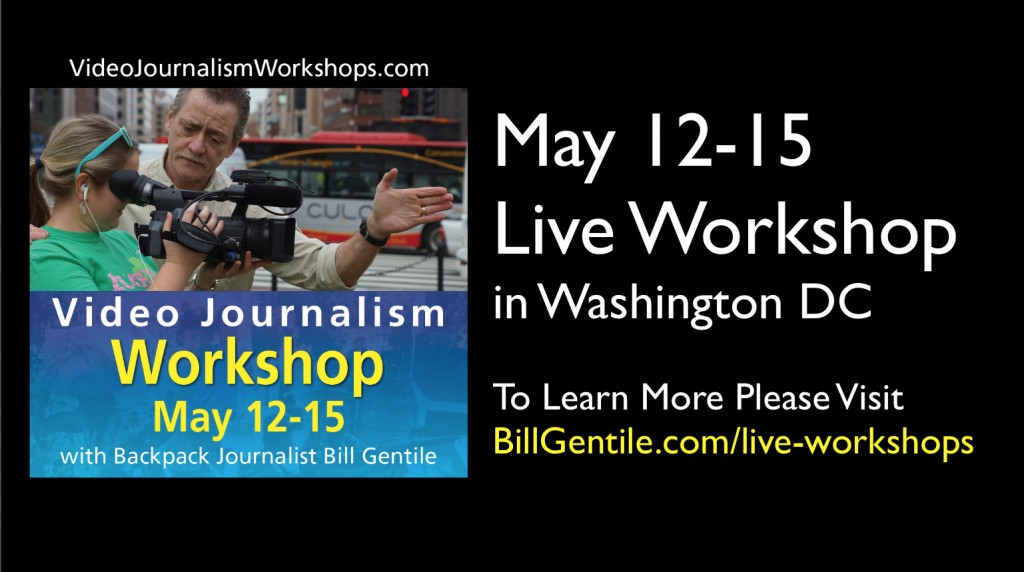 WASHINGTON, DC, 24 April 2016 — Take a look at this 30-minute conversation that Bruce Jones and I conducted yesterday about my Backpack Video Journalism Workshop on May 12-15. See the conversation here: https://www.youtube.com/watch?v=2vNjmKHUBO8&feature=youtu.be
Only seven days left until registration closes at midnight on Saturday 30 April 2016.
Hope to see you in May.
Best regards,
Bill Gentile