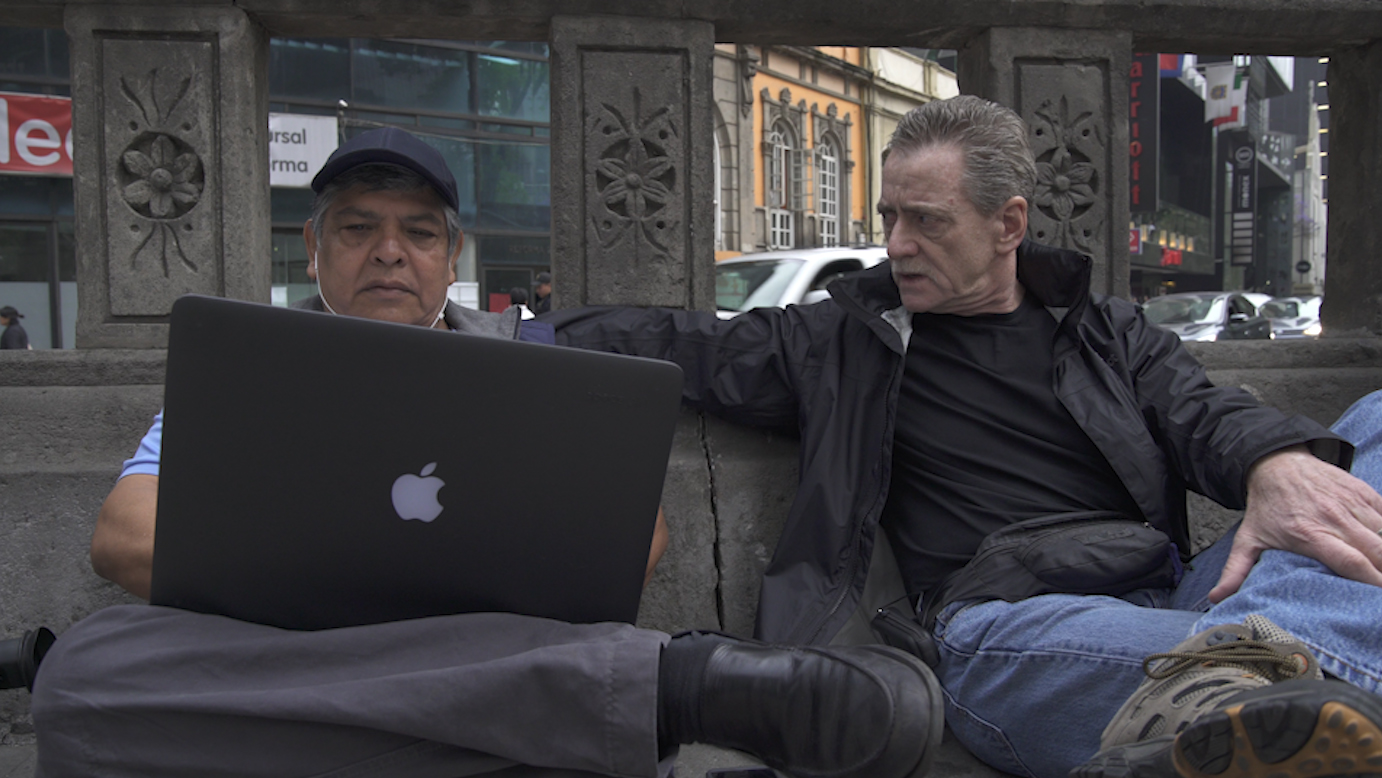 MEXICO CITY, 8 March 2017 — Gerardo Carrillo (L) is the founder of the Associated Press (AP) video unit in Mexico City. When I knew him while covering the conflicts raging through Central America in the 1980s, he was a freelance television cameraman. I caught up with Carrillo at a march protesting violence against women — a malady that still affects Mexican society today. In this picture, Carrillo edits the video he shot before transmitting it to the AP office in the United States. This is something that we never imagined when we first began covering the region. Technology has allowed Carrillo to become a backpack journalist.
I was in Mexico to shoot the pilot for a series of documentaries on freelance foreign correspondents. It's about a fascinating new breed of journalists filling the vacuum left by mainstream media closing bureaus and cutting back on staff correspondents around the world. Carrillo now is a staff video journalist at the AP. He was an essential contact who guided me through my 10-day visit to Mexico.
I'm now working on the rough cut of the series, "Freelancers: The Open Road."
I believe it is critical to tell people what real journalists really do, particularly in the face of attacks and accusations about "fake news."
Photo by Matt Cipollone.