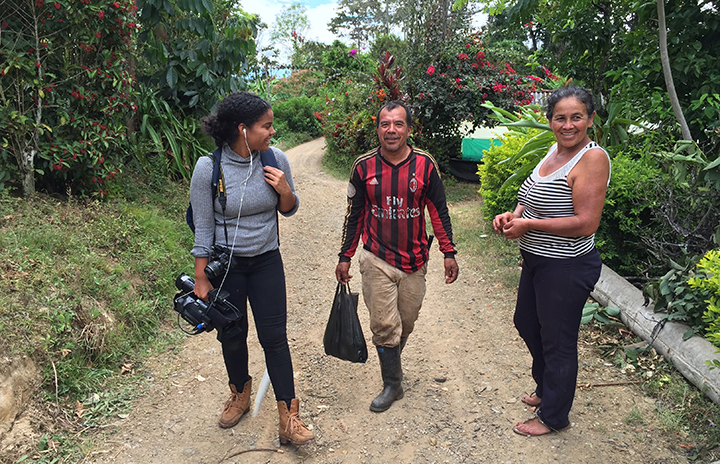 NEAR PASTO, Colombia, 22 June 2016 — I'm on assignment for American University's Center for Latin American and Latino Studies (CLALS) to assist a student who won one of this year's AU-Pulitzer Center International Reporting Fellowships. Camila DeChalus, seen on the left in one of these images, is working on a film about how Colombian coffee growers, with the assistance of Catholic Relief Services (CRS), are coping with the impacts of climate change. In the town of El Sauce about two hours drive from Pasto, she interviewed a couple who operate a small coffee farm.
Also at El Sauce, I made the image of CRS employees and local growers who are diversifying their production portfolios to cope with diminishing profits from coffee.
In the town of Contadero, CRS employees from Colombia and Central America meet with local coffee farmers on a patio covered with drying coffee beans. One coffee grower (L) and a CRS employee inspect the beans by hand.
In the town of La Union, men load a truck with sacks of coffee for shipping.
(Photos by Bill Gentile)