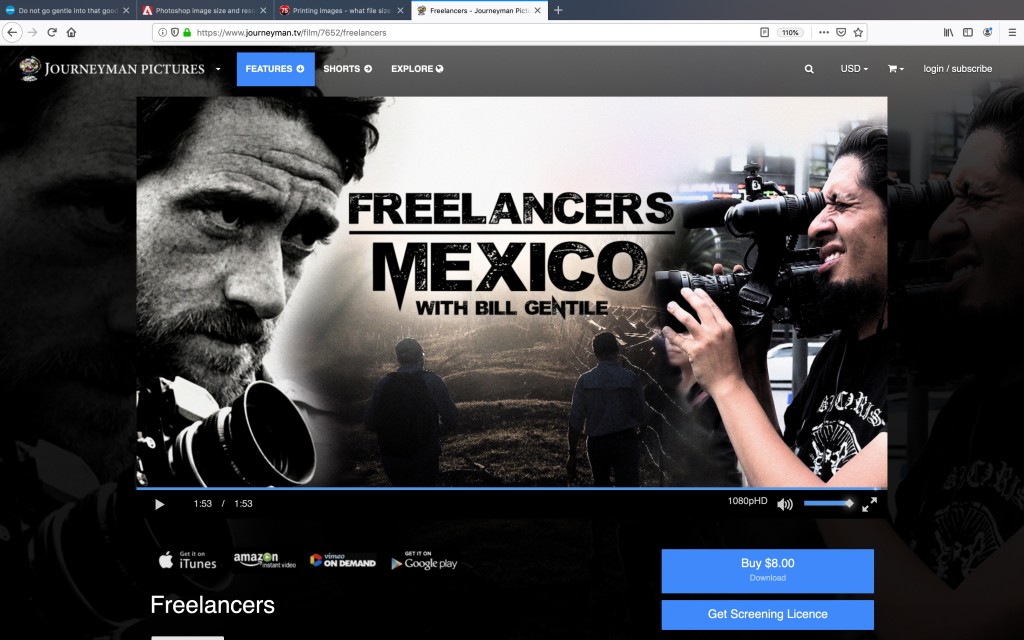 WASHINGTON, DC, 28 November 2019 — We are delighted to announce the screening on Saturday 14 December 2019 of my documentary film, FREELANCERS: Mexico, at the Newseum in our nation's capital.
The screening will be followed by a panel discussion and Q&A with the filmmakers, and other professional journalists familiar with the challenges facing freelance foreign correspondents seeking Truth in some of the darkest and most violent corners of the Earth.
Sponsored by the Society of Professional Journalists (SPJ), this event is FREE and open to the public.
Register TODAY: https://tinyurl.com/wbd6ca2