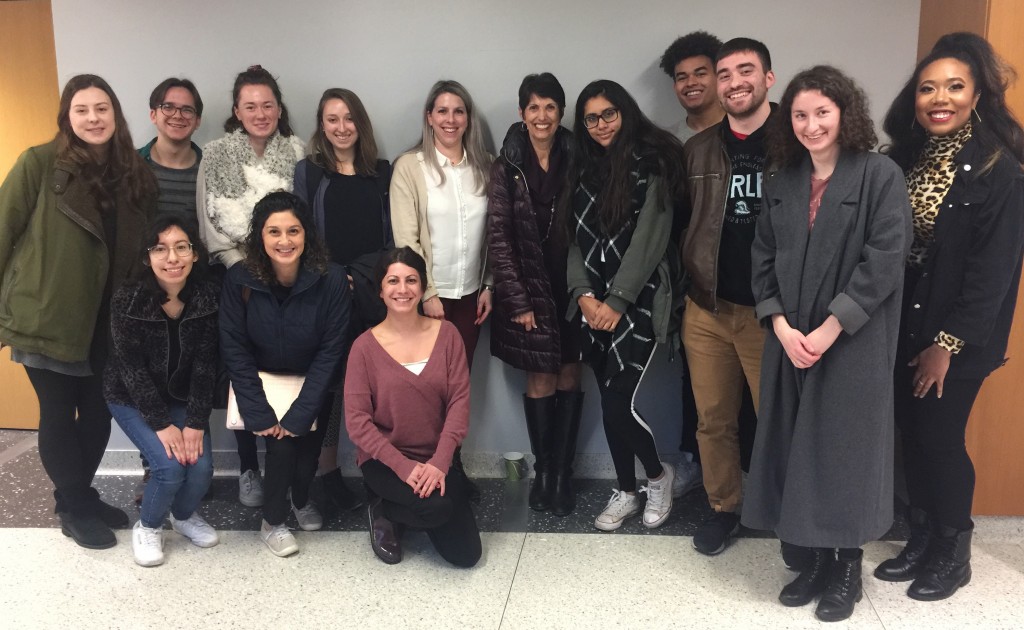 WASHINGTON, DC, 11 February 2020 — Diane Foley (center in high boots) and Margaux Ewen (in white to the left of Foley), are President/Founder and Executive Director, respectively, of the James W. Foley Legacy Foundation. Diane and Margaux were kind enough to visit my Foreign Correspondence class this afternoon, where I screened the documentary, "Jim: The James Foley Story," about Diane's son, murdered in 2014 by extremists in Syria.
On far right is my Teaching Assistant, Alexis Nicole Neely.
The James W. Foley Legacy Foundation is one of numerous non-profits that have sprung up in recent years to support and to protect freelance journalists working overseas. As mainstream media retreat from foreign news coverage, it's freelancers who step into that void, and they too often do so without the support routinely granted to staff correspondents.
My Foreign Correspondence this semester will use "The James W. Foley Journalism Safety Modules" created in honor of Mrs. Foley's son.
Photo by Bill Gentile