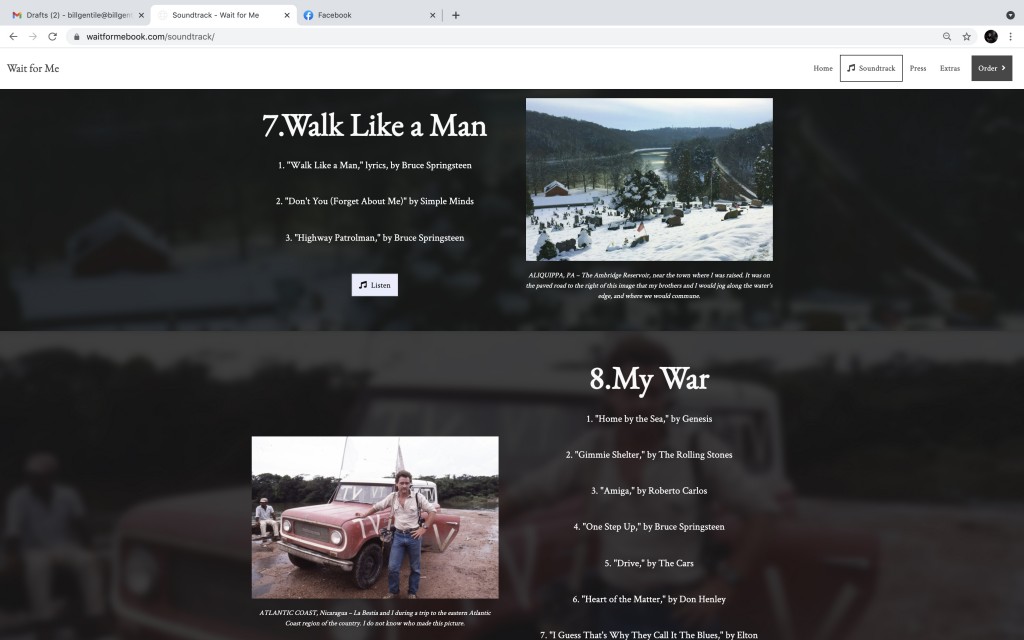 WASHINGTON, DC, 22 July 2021 — In discussions with readers of my memoir, "Wait for Me: True Stories of War, Love and Rock & Roll," I'm learning that too few are accessing the website designed to complement the book.
Go to
www.waitformebook.com
and listen, chapter after chapter, to the music that accompanied me during my years of covering conflict in Central America and beyond. I think it will bring back many memories. In addition to the Soundtrack, the site contains pictures, documents, links, etc., not included in the book but that make the Wait for Me experience more comprehensive and, I hope, more enjoyable.
This component of the site will keep growing, as I add more content.
— Bill Gentile