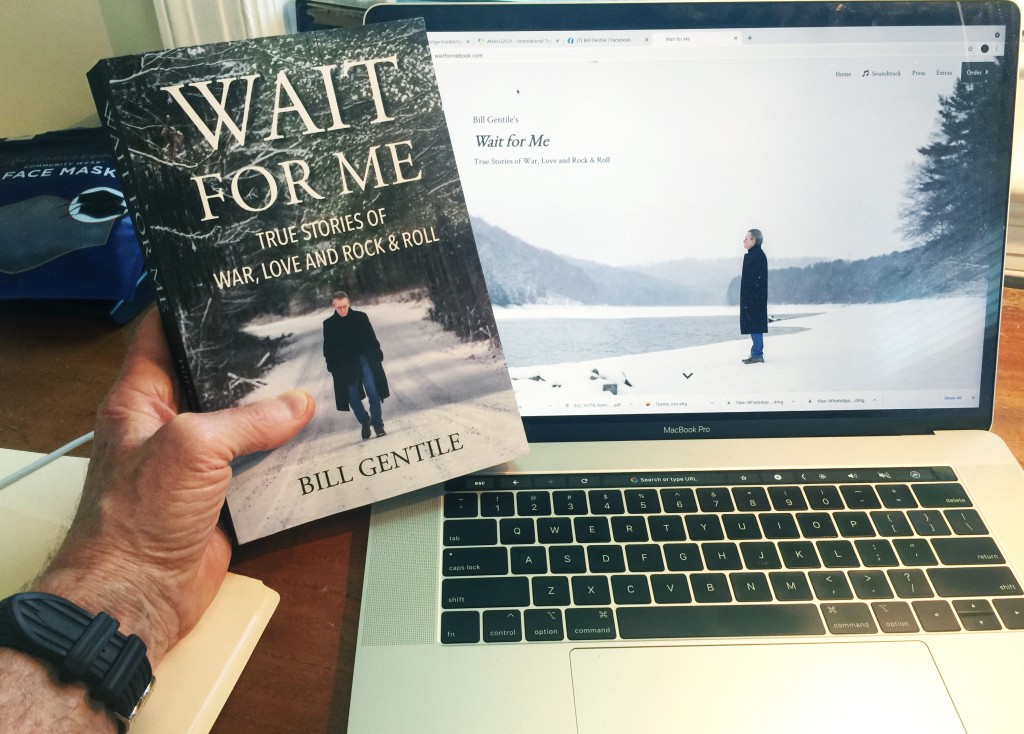 WASHINGTON, DC, 10 June 2021 — I write to announce the launch of our
Waitformebook.com
website as an exciting complement to the Wait for Me, True Stories of War, Love and Rock & Roll book.
I believe the most enlivening component of the website is the Soundtrack. Chapter by chapter, the Soundtrack lists, and provides links to, music that is tethered (roughly) to the stories as they unfold in the book. My intent is to enhance and to deepen the message in the stories by providing the music that I associate with each. After all, the sub-title of the book is, True Stories of War, Love and Rock & Roll, so the Soundtrack fulfills the promise of that sub-title.
Listening to that music takes me right back to the times, the places and the people in the book. I hope it makes your reading experience more tangible. More compelling. More understandable. More enjoyable.
On the website Extras section, you also will find documents and photos not included in the book. For example, you will find newspaper clippings and documents relative to the 1989 killing of British correspondent David Blundy, and to my interviews with Scotland Yard investigators who tried to ascertain the who, how and why of Blundy's death.
The website is a work in progress. It is developing. I plan to insert more content as I continue to review my photographic files at the Archives and Special Collections section of the library at American University in Washington, DC. I fully expect that more true stories of war, love and rock & roll will emerge from that review, and I intend to tell them in the Extras section, as well.
In the next 24 hours, I will announce the official hardcover and softcover launch of Wait for Me on Amazon and on Kindle. So please stay tuned.
Thanks for your attention and best regards,