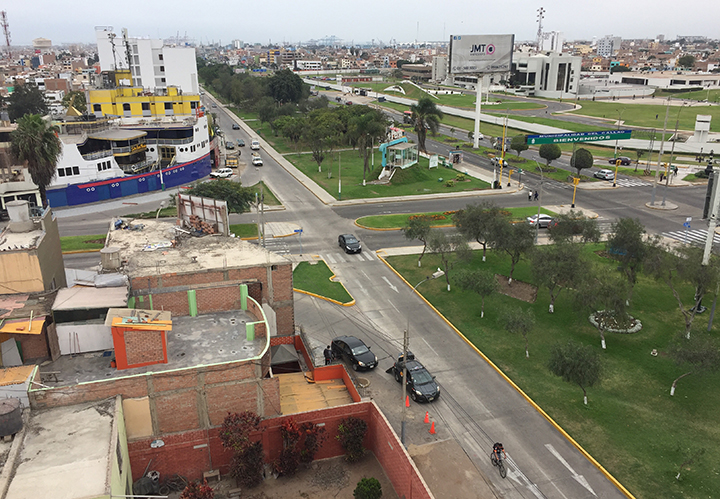 LIMA, Peru, 16 June 2017 — This morning's view from my hotel window in the Peruvian capital where I arrived last night. I'm on assignment for American University's (AU) Center for Latin American and Latino Studies (CLALS).
I'll be heading for Huancayo tomorrow, and then to the glacier at Huaytapallana to make a short film on religion and climate change. As usual, I'll employ the "backpack journalism" model that I introduced at the university years ago. This means one story, one camera, one properly trained visual storyteller.
I'll keep you posted along the way.
(Photo by Bill Gentile.)