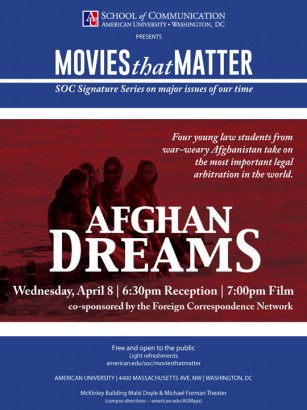 WASHINGTON, DC, 31 March 2015 — Our new film about four Afghan law students — all young women — who overcome all odds to compete in an international competition on legal arbitration will screen on Wednesday 8 April at American University's School of Communication.
Join us for "Afghan Dreams," a story about determination and grit that takes place in Afghanistan, Qatar and Hong Kong.
The film is preceded by a reception and followed by a panel discussion with the filmmakers and some protagonists.