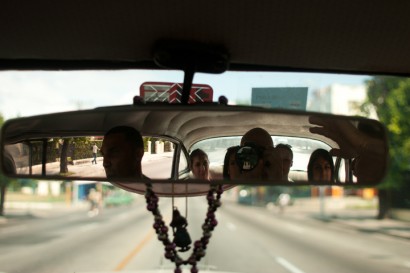 HAVANA, Cuba, 3 November 2012 — Students enrolled in my "Photojournalism and Social Documentary" class of AU Abroad's semester in Cuba head out in a 1950s "maquina" for a photo expedition in Old Havana. I had the opportunity to spend time with the students as they enter the final lap of their fall semester here, and begin work on their photo stories/essays. Photos by Carlos Ernesto Escalona Marti.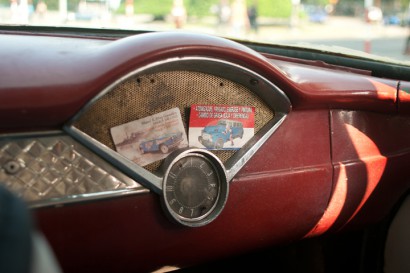 Above, a close-up shot of our vehicle's dashboard.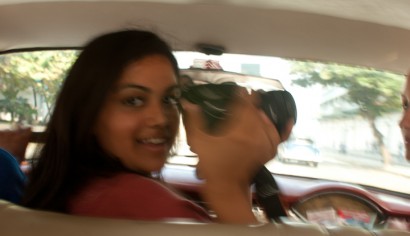 Above, Radhika Raman at the ready with her camera.