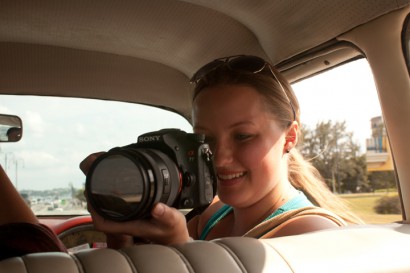 HAVANA, Cuba, 3 November 2012 — AU Abroad student Robyn Schowengerdt takes aim with a new Sony Alpha 77 camera on the way to a photo expedition in Old Havana. Sony loaned 15 of the cameras to American University's School of Communication because of its Backpack Journalism Project, which I launched two years ago. (Photos by Carlos Ernesto Escalona Marti.)
Robyn is one of eight AU Abroad students studying this semester in Cuba. I visited the island from 1-6 November to meet with students and their Cuban instructor, Carlos Ernesto Escalona Marti, who is the teaching my "Photojournalism and Social Documentary" course.
I built the course as a first step in the progression from photojournalism to video journalism.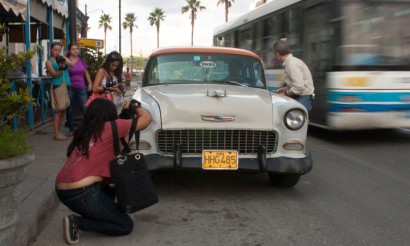 Above, Radhika Raman makes a photo while a bus nearly runs over me.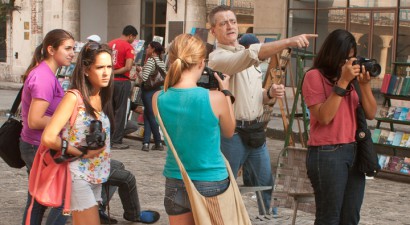 Above, I point the way to some photo opportunities. From left to right are Mary Benman, Karina Marquez, Robyn Schowengerdt, and Radhika Raman.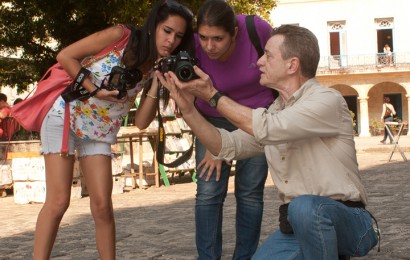 Above, doing what teachers do.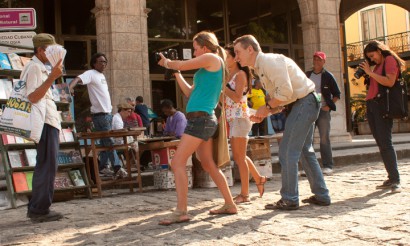 Above, Robyn takes aim at the peanut man.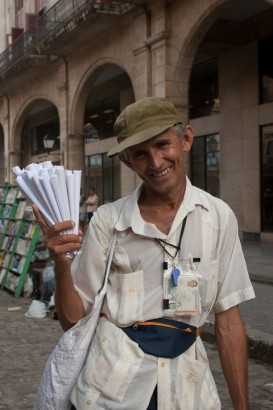 Above, the peanut man.

Above, lining them up.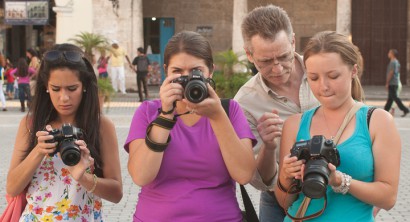 Above, "Let's see."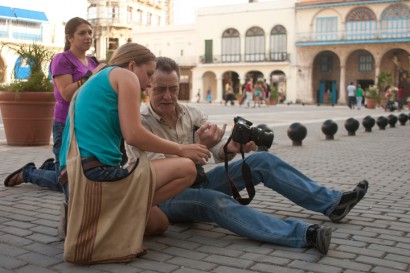 Above, from the ground up.
— Bill Gentile
November 2012