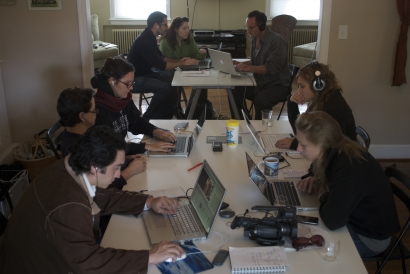 WASHINGTON, DC, 17 October 2010 — Participants at the four-day Backpack Journalism Workshop in Washington, DC, work to finish their mini documentaries as the evening deadline approaches. (Photos by Bill Gentile)
Below, assistant Kelly Donnellan works with American University professor Simon Nicholson on his project.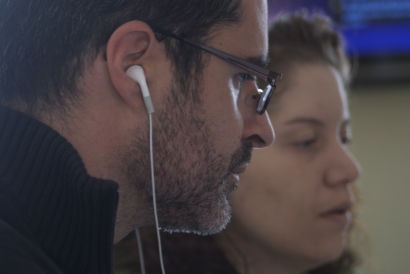 Below, Theresa Bucci (left) and Rebecca Byerly work on their projects.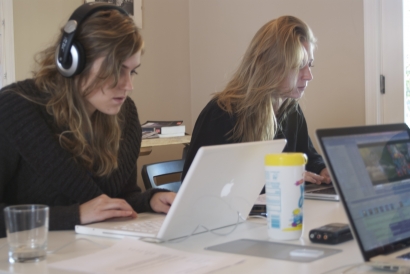 Below, Esther Gentile (center) assists Skye Wheeler with Final Cut Pro. In background is Joan Madrid.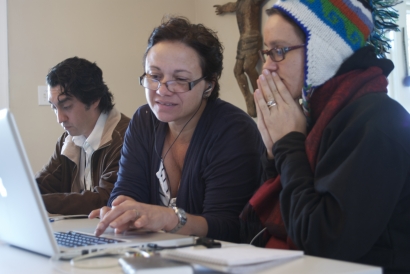 Below, students connect with Bruce Jones via Google Video Chat. A participant in my very first Backpack Journalism Workshop, Bruce specializes in Internet marketing.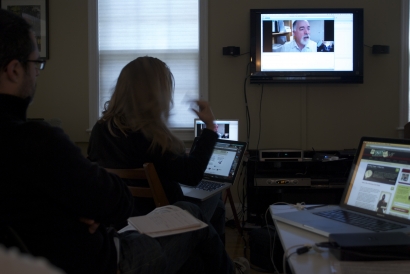 Below, students watch the monitor and Bruce Jones.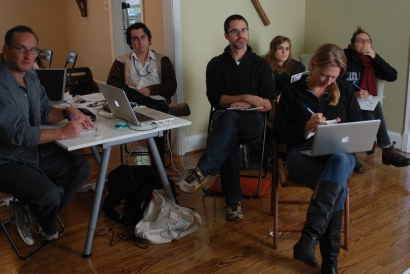 Below, Skye Wheeler addresses Bruce Jones, who is connected from his home in Boston via Google Video Chat.