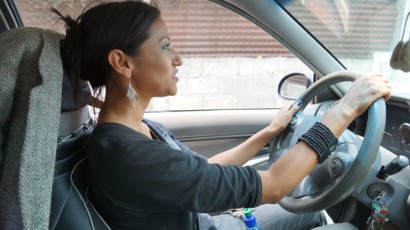 GUATEMALA CITY, Guatemala, 22 May 2013 — She drives around Guatemala City, moving from story to story in a purple, unidentifiable car that she calls "Bubble." She humps a camera, an over-sized tripod and whatever else she needs, to pump out an average of three stories a day. She is camerawoman, sound woman, correspondent, producer, writer and editor.
On a hot afternoon and despite the fact that Bubble is not equipped with an air-conditioning unit, she asks me politely as we ride through this crime-ridden capital, "Would you roll up the window for a moment, please?" She has spotted a handful of motorcyclists in her rear-view mirror and is concerned they might be some of the armed thieves who cruise the streets here looking for prey.
She's the only journalist at her station who claims to be what I call a "backpack journalist" or "backpack video journalist." She is Eslly Melgarejo, who works at Guatevision. And she loves what she does.
(Photos by Bill Gentile.)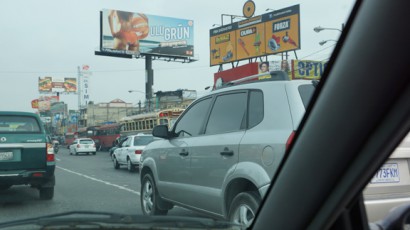 Above, the not-so-kind streets of Guatemala City.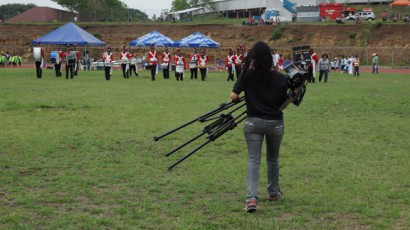 Above, Eslly plows into her coverage of a sporting event for handicapped children. She has selected to portray one child, who is blind, for her project in my backpack video journalism workshop. The workshop is funded by the Thomson Reuters Foundation and hosted by Nancy McGirr's Fotokids.
Above, Eslly is accompanied by her Guatevision colleague Diego Silva.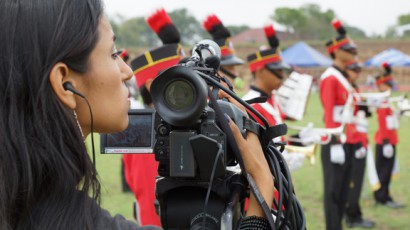 Above, she shoots a sequence of the marching band.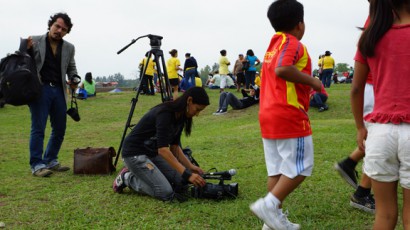 Above, kids warm up for the competition.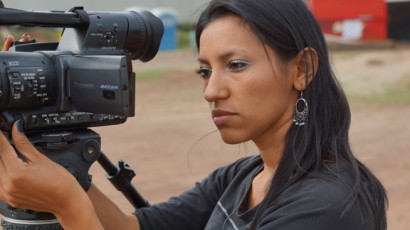 Above, Eslly focuses in.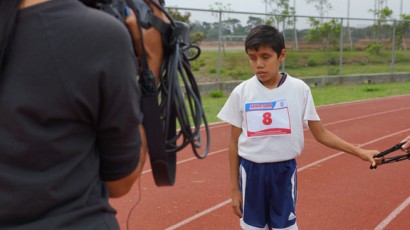 Above, Eslly shoots a sequence of her character, Miguel.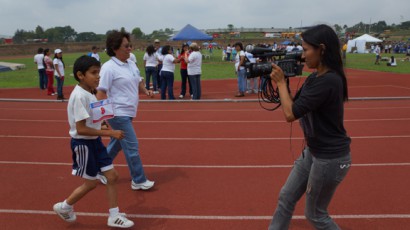 Above, runnin' and gunnin' — with heart and soul.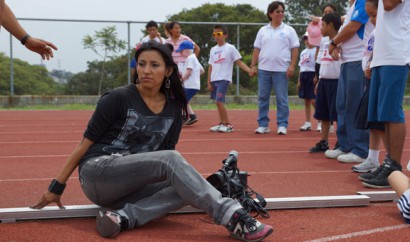 Above, a short break.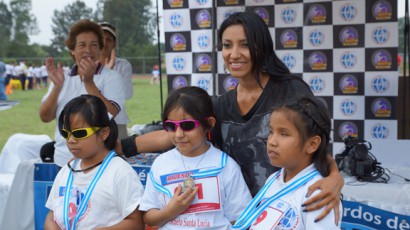 Above, Elssy, a local celebrity, hands out some of the prizes to kids who won competition.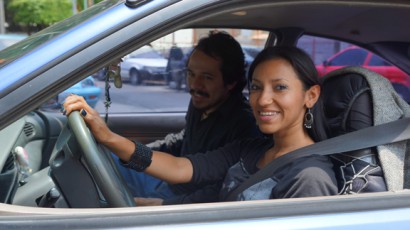 Above, Eslly, Diego and Bubble head out to another story.