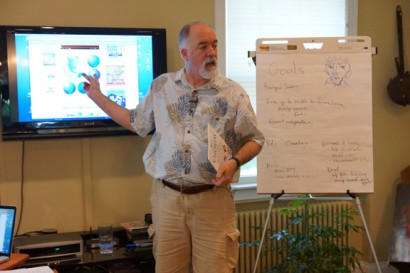 WASHINGTON, DC, 16 June 2012 — Boston-based designer and Internet marketing specialist Bruce Jones addresses a select group of participants at a video journalism marketing workshop in my home this weekend.
Below, a packet that Bruce had prepared in preparation for the event.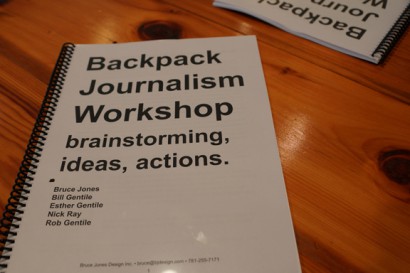 Below, my youngest brother, Rob, and web designer Bryant Cook, listen to a presentation by Bruce.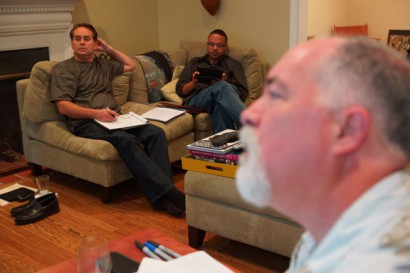 Below, Nick Ray joins the group. (All photos by Bill Gentile.)