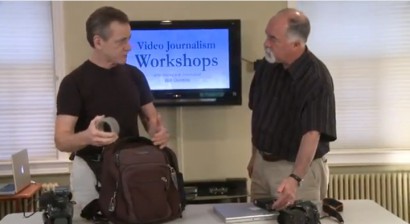 WASHINGTON, DC, 29 October 2012 — Here's my most recent "Essential Video Journalism Tutorial by Bill Gentile." It's titled, "What's In Your Backpack?"
You can watch it HERE.
Although my focus is visual storytelling, equipment and the proper use of equipment are important components of our craft. I'm not a "gear head," but if you don't understand how gear works, then you won't be able to make it do what you want it to do. You won't be able to capture the images that your mind's eye "sees."
So this video is a short riff about some of the equipment that I take to the field. I hope it helps you in some way. Please feel free to contact me with questions.
Good luck and be safe.
Bill Gentile
The Backpack Journalist, LLC
http://videojournalismworkshops.com