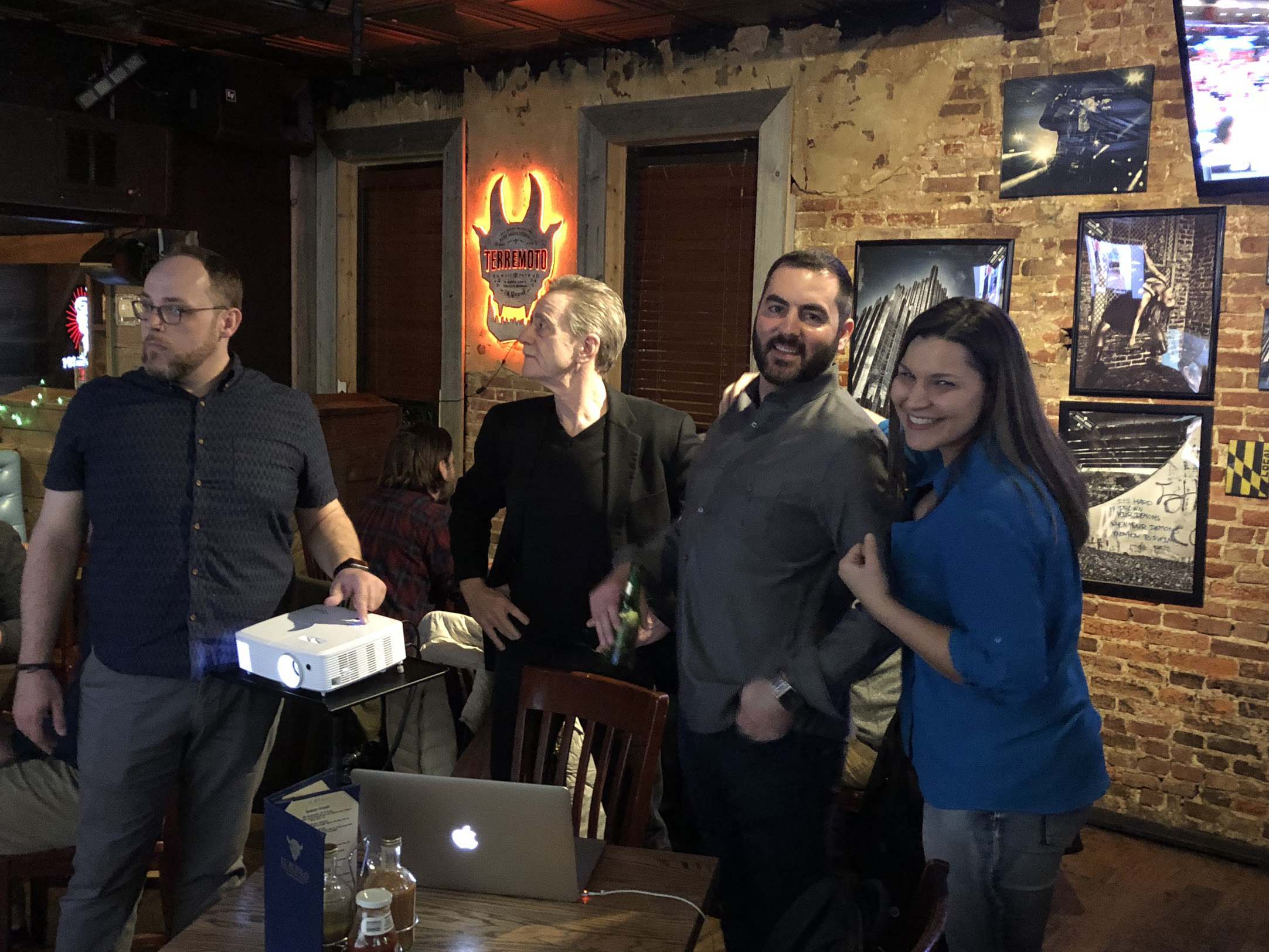 BALTIMORE, MD, 2 December 2017 — Our Team sets up for the screening of the rough cut for FREELANCERS with Bill Gentile at El Bufalo Tequila Bar & Kitchen. From left are Doyle Cowart, me (Bill Gentile) Matt Cipollone and Danielle Criss. Missing from the core team is Esther Gentile who, I believe, made this picture.
Thanks to Matt for organizing this terrific event. And thanks to Matt's impressive group of solid friends who showed up to support Matt and our documentary series about freelance foreign correspondents who bring us the news and information we consume every day.
I was really struck by how the crowd seemed genuinely interested in the subject matter of our documentary and in the characters featured in our film. Struck and encouraged, because they were mostly young, successful professionals who wanted to know more about our craft and the people behind the scenes of our craft. I think the event really encouraged the entire team to press ahead with the work we are doing.
So, for the support and encouragement you gave us, the entire team says, "Thank You, Baltimore!"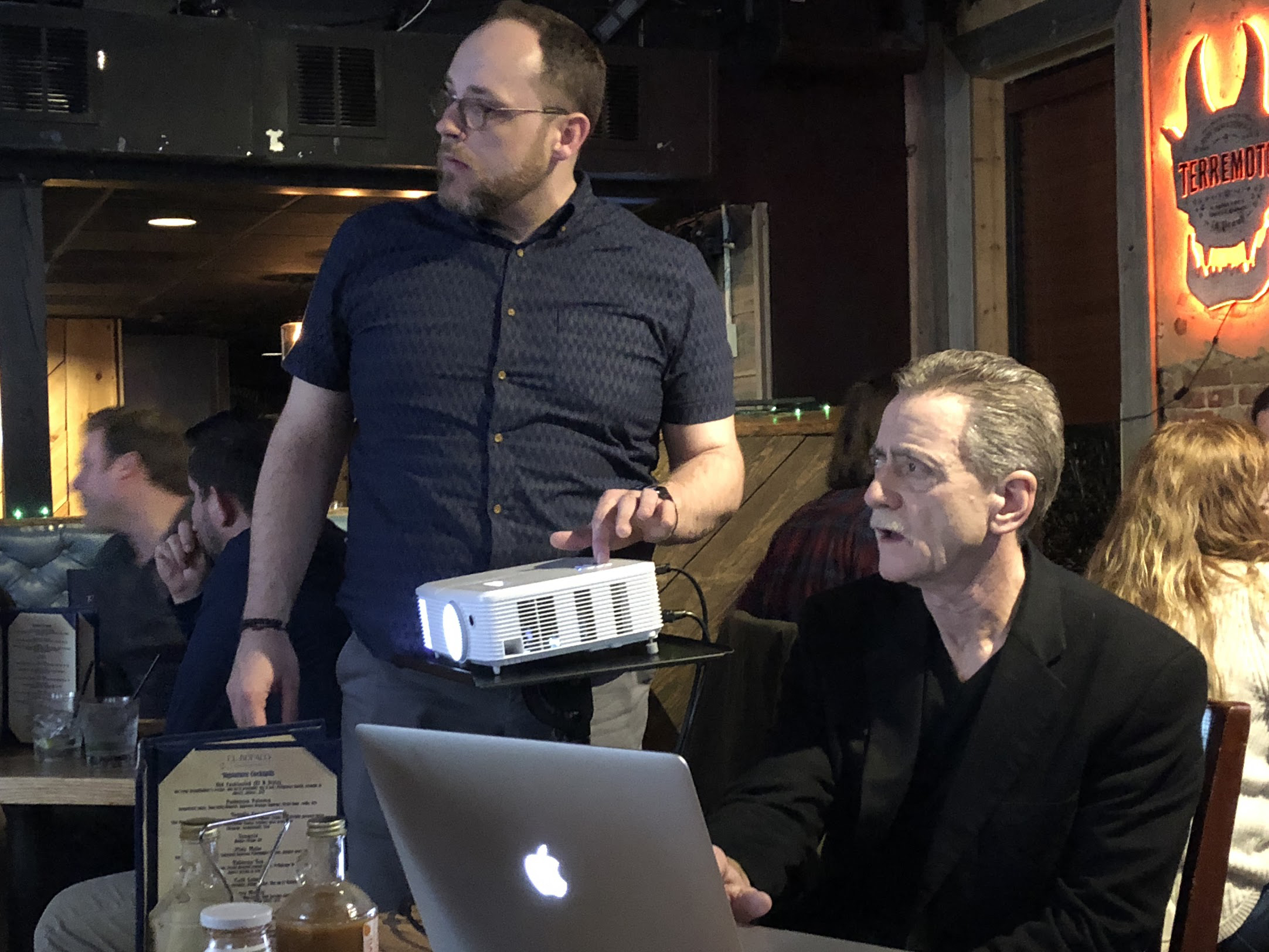 In this image, Doyle (L) and I prepare to project the rough cut.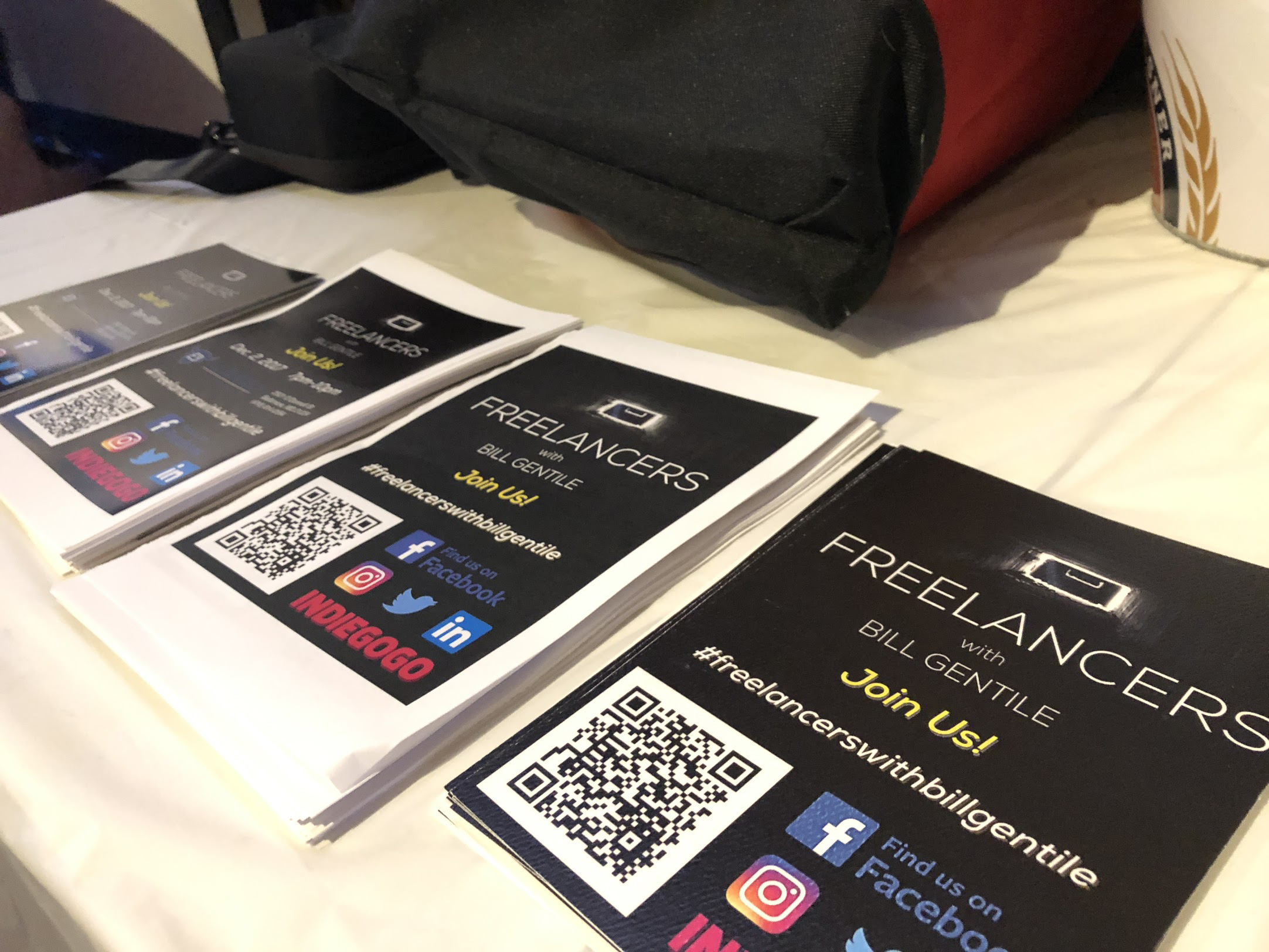 These flyers, distributed during the screening, allowed participants to contribute to our Indiegogo campaign. To see more, click here: https://www.indiegogo.com/projects/freelancers-with-bill-gentile-mexico/x/13900262#/