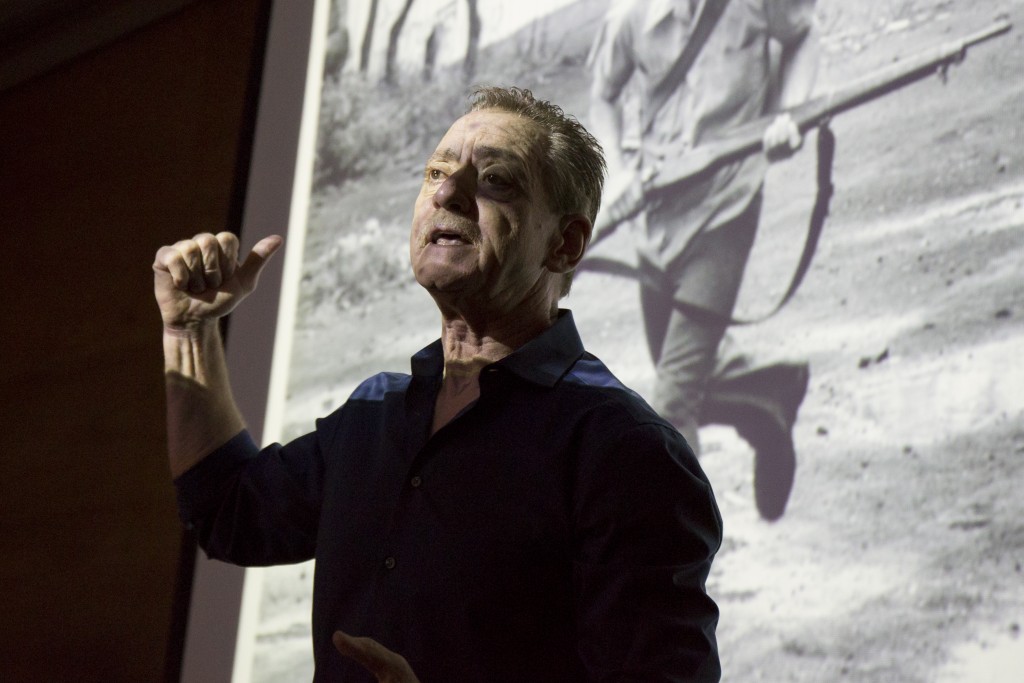 WASHINGTON, DC, 22 November 2016 — Perhaps now, as freedom of speech and expression increasingly are under assault from special and corporate interests, the ability to communicate freely is more important than ever.
We now stand at an historic juncture in the history of mankind, technology and communication. For the first time ever, we can communicate instantly, globally and in a language that every human can understand — the visual storytelling language. With a cell phone and access to the Internet, you can tell your own story, free from the restraints of corporate media and special interests. It's a revolution. And you can join it.
But first you need to understand and to speak the language. And that's what I teach. The visual storytelling language. Registration for my Backpack Video Journalism Workshop on 8-11 December ends at midnight tonight. Don't miss the chance to save $200 on this four-day immersion into the visual storytelling language. For details on the workshop, click HERE. To REGISTER, click HERE.
My Video Journalism Workshops are intensive, four-day immersions in the craft of "backpack journalism" defined as character-driven television/web productions with hand-held digital cameras by a single practitioner. The workshops cover the gamut of this storytelling craft from the genesis and shaping of story ideas, to shooting powerful images that drive the story, to the capture and use of sound, to script writing, narration, and editing with laptop computers. These workshops are appropriate for beginners with some experience as well as existing practitioners who desire to sharpen their skills or acquire new ones. We welcome photojournalists, print and video journalists, aspiring documentarians, filmmakers and independent storytellers.
This workshop is modeled after my own experience as a visual journalist in the field since 1977 when I went to work at the Mexico City News as reporter/photographer/editor. One year later I was working as correspondent/editor/photojournalist at United Press International (UPI). In 1985 I signed on as Newsweek Magazine Contract Photographer for Latin America and the Caribbean. In 1995 I went to work with Video News International (VNI), a bold experiment launched in the mid 1990s and based in Philadelphia, Pennsylvania. VNI's founder was the first in this country to understand that advances in digital technology could revolutionize and democratize the television newsgathering process and visual communication in general. Now the Internet allows us access to the means of global distribution.
The workshop is built on the premise that a properly trained video journalist, alone or in a small team, can tell stories with powerful images and intelligent words, using hand-held, digital cameras for a more intimate, more immediate, more fluid brand of communication than that achievable with a large crew and the larger, shoulder-held cameras — and for a fraction of the cost. The tools and the techniques taught in this course will help you to compete in the very fertile and growing arena that we call visual journalism, or visual communication.
The "backpack" component of this methodology refers not only to the compact nature and portability of the equipment used. It also is a reference to the multi-skilled nature of its practitioners.
Participants receive a FREE copy of my Essential Video Journalism Field Manual, 2nd Edition. For more information on the manual, click HERE.
— Bill Gentile
(Photo by David Estrada Larrañeta/FNPI)