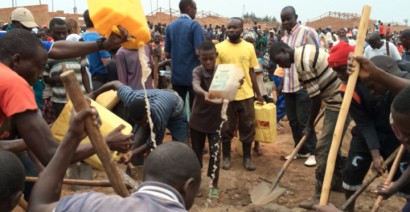 KIGALI, Rwanda, 26 July 2014 — Rwandans engaged in community work projects help build a school in this sprawling capital. These projects are one component of the Rwandan government's efforts to build a sense of community and healing in a country that just two decades ago was the scene of one of the worst genocides in history.
I'm visiting Rwanda at the invitation of an interpreter with whom I worked in 1996 while shooting a story for ABC's Nightline with Ted Koppel. I use stories like the one I shot for Nightline as teaching tools during my Video Workshops, in which students learn to build powerful videos.
My next event is scheduled for October 2-5, 2014 in Washington, DC. Registration now is open.
For more information, click HERE
Best regards,
Bill Gentile