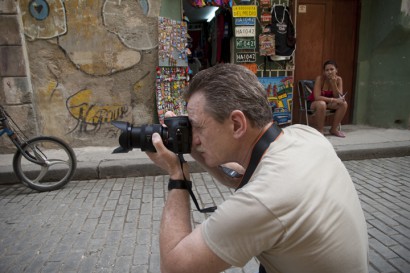 HAVANA, 31 May 2012 — Abel Carmenate Abreu, staff photographer for Casa de las Americas, made this image of me while I tested the new Sony Alpha 77 HDSLR last week in the Cuban capital. Abel is a staff photographer for Casa de las Americas, Cuba's premier cultural institute. Sony has loaned 15 of these cameras to American University's School of Communication (SOC) as a show of support for our Backpack Journalism Project, which I launched a few years ago. I was testing one of the cameras in Havana because some of the students in our AU Abroad program will be using them during fall semester 2012 in Cuba. It seems like the perfect tool for my "Photojournalism and Social Documentary" course, one of five courses the AU Abroad students will take while in Cuba. It also seems like a perfect first step in the progression to Backpack Journalism. (All photos, except the last one of Abel, by Abel Carmenate Abreu.)
Below, a close-up of the new camera.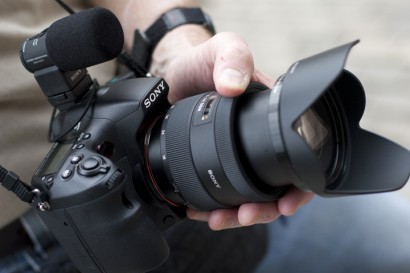 Below, I make an image in one of Havana's plazas.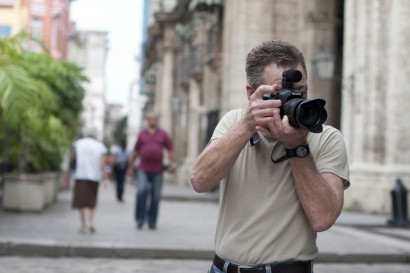 Below, a picture I made of Abel.