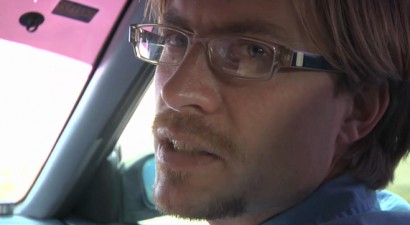 WASHINGTON, DC, 16 August 2013 — This is the second of three short films I made on gangs and religion in Guatemala. Using the methodology that we refer to as "backpack video journalism," I documented Robert Brenneman as he conducted follow-up research to his book, "Homies + Hermanos: God and Gangs in Central America."
The second film takes a look at how Brenneman conducts his research on the gangs that have rocked this Central American nation, and how the church confronts that violence. To watch "The Researcher" on Vimeo, click HERE.
Brenneman is an assistant Professor of Sociology at St. Michael's College in Colchester, Vermont. His trip to Guatemala was sponsored by American University's Center for Latin American and Latino Studies (CLALS.) To read more about the Center's work, click HERE.
(Photo by Bill Gentile.)