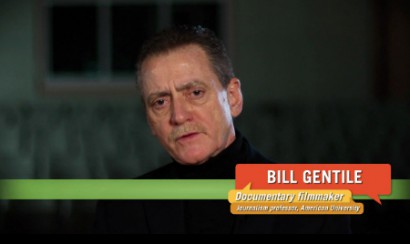 WASHINGTON, DC, 12 March 2013 — The State Department recently published this video about "citizen journalism," which is made possible in recent years by the advances in hand-held digital cameras and the Internet. A State Department crew interviewed me for the piece, and used material generated by one of my students, Erin Finicane. It's Erin's work that is featured in the story, because it's a perfect example of what citizen journalism can achieve.
For her class project, Erin did a short documentary on how a group of tenants purchased an apartment building that had been practically abandoned by its owner, who wanted to drive out tenants to refurbish the building and sell high-priced condominiums. Erin's documentary was crucial in the tenants' quest for assistance from the city to buy the building from the owner.
You can watch the State Department video HERE.