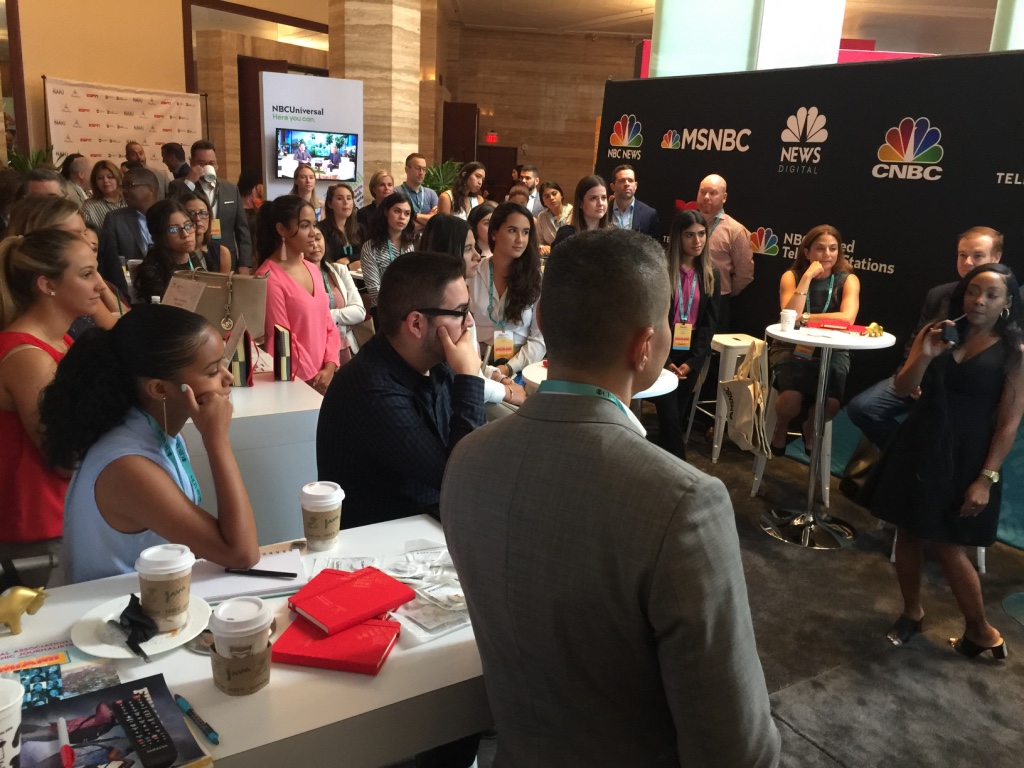 (Above, attendants gather for a presentation at the NBC News station.)
MIAMI, 20 July 2018 – For working journalists, aspiring journalists, journalism teachers or just anyone interested in the craft of journalism, the 2018 convention of the National Association of Hispanic Journalists (NAHJ) was the place to be – whether you are Hispanic or not.
The annual convention featured panel discussions with experts in their fields, workshops conducted by seasoned journalists, job and internship interviews, networking opportunities like crazy, exhibits and more. It was THE place to be.
From the brochure detailing events at the Miami 2018 NAHJ convention:
"The era of the #MeToo and #YoTambien campaigns against sexual harassment and assault has been called a watershed moment that brought to the forefront a long-standing culture of silence that has tolerated this behavior. In a panel moderated by a Latina and led by Latinas, we look at the impact this has had on our community and what can be done to move forward and empower women to come forward and resolve to never have this happen again."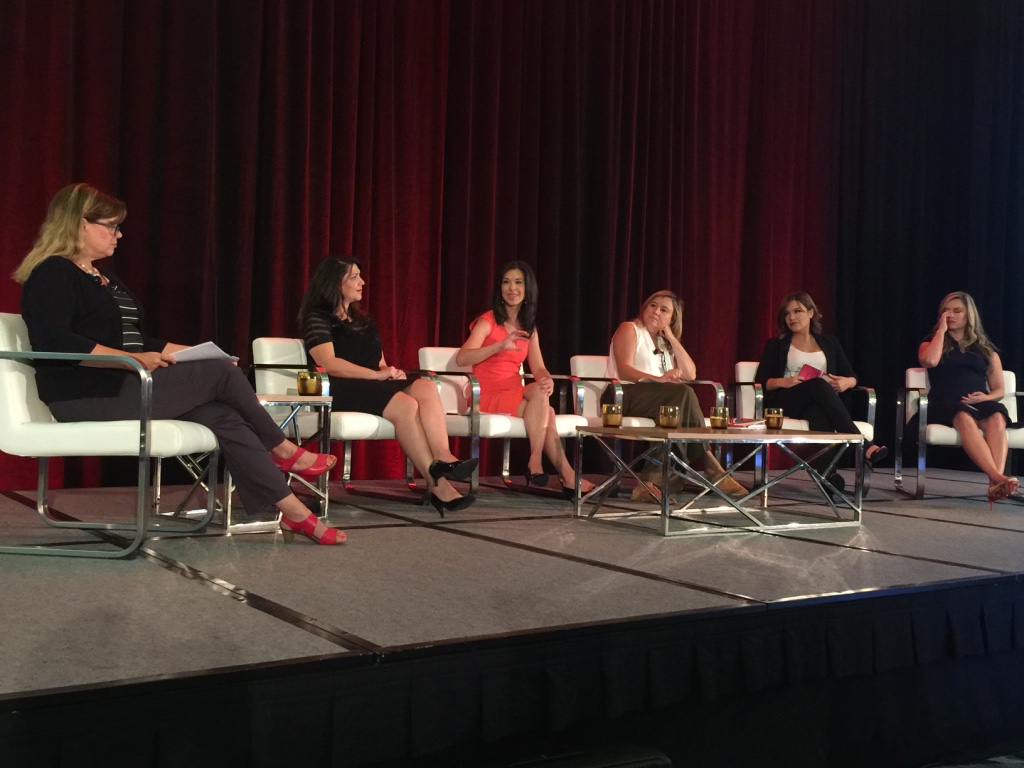 (Above, panel on #MeToo and #YoTambien campaign.)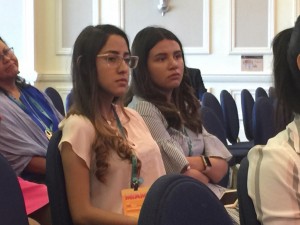 (Above, on the right, American University student Laura Romero at #MeToo panel.)
The #MeToo event was just one of the compelling events at the convention.
The largest and most important organization of its kind, the NAHJ "is dedicated to the recognition and professional advancement of Hispanics in the news industry," according to its mission statement. The NAHJ includes some 2,000 members, including "working journalists, journalism students, other media-related professionals and journalism educators."
And guess what. You don't have to be Hispanic OR a journalist to belong to the organization or to attend events like this convention.
At American University's School of Communication in Washington, DC, I helped launch the DC student chapter of the organization – the first of its kind in the nation's capital. I work alongside other faculty, staff and students to make our institution look more like our nation's population at large. And we are making impressive progress. Of the total number of students entering American University in fall 2017, about 14 percent were Hispanic – higher than ever before.
Perhaps now, more than ever, with the crisis at the southern border and the heated debate on immigration policy, is the time for everyone in this country to focus on, and learn more about, our neighbors next door.
Next year's NAHJ convention is set to be held in San Antonio, Texas. And 2019? WASHINGTON, DC!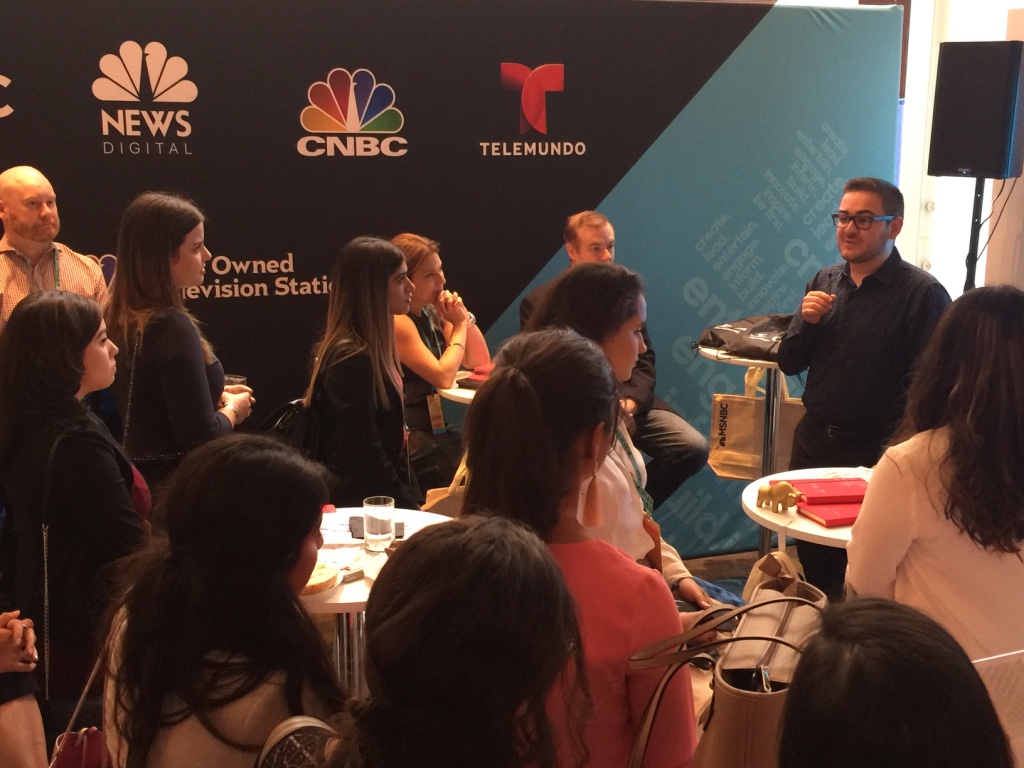 (Above, NBC News event.)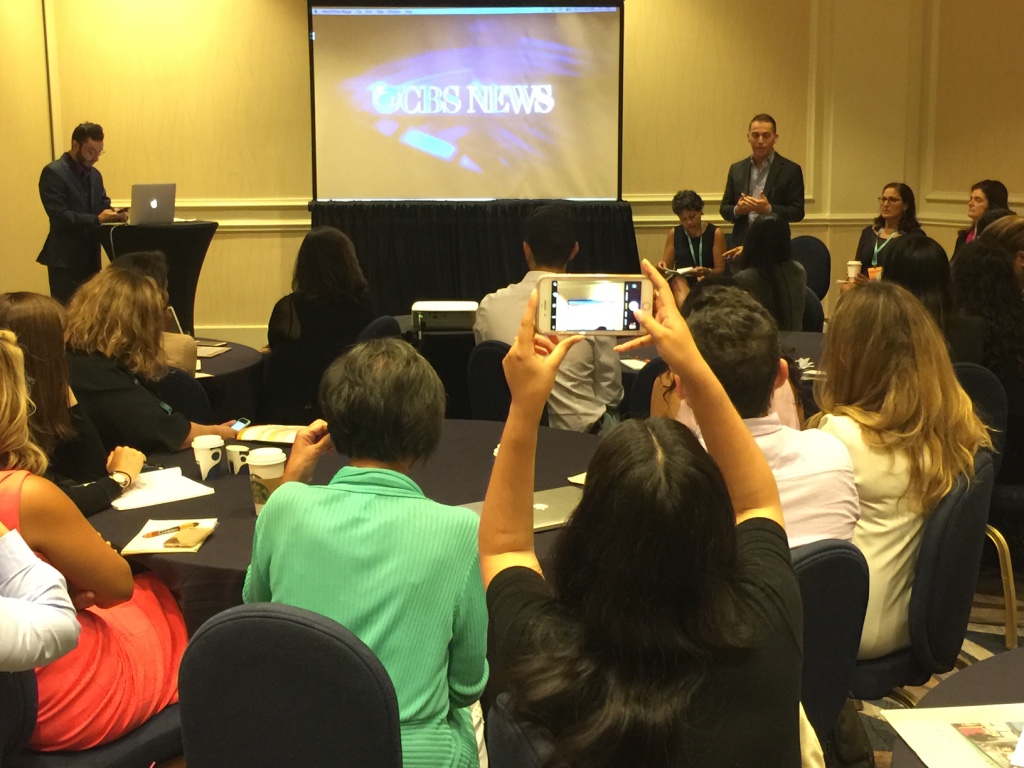 (Above, CBS News presentation and panel discussion on covering foreign news.)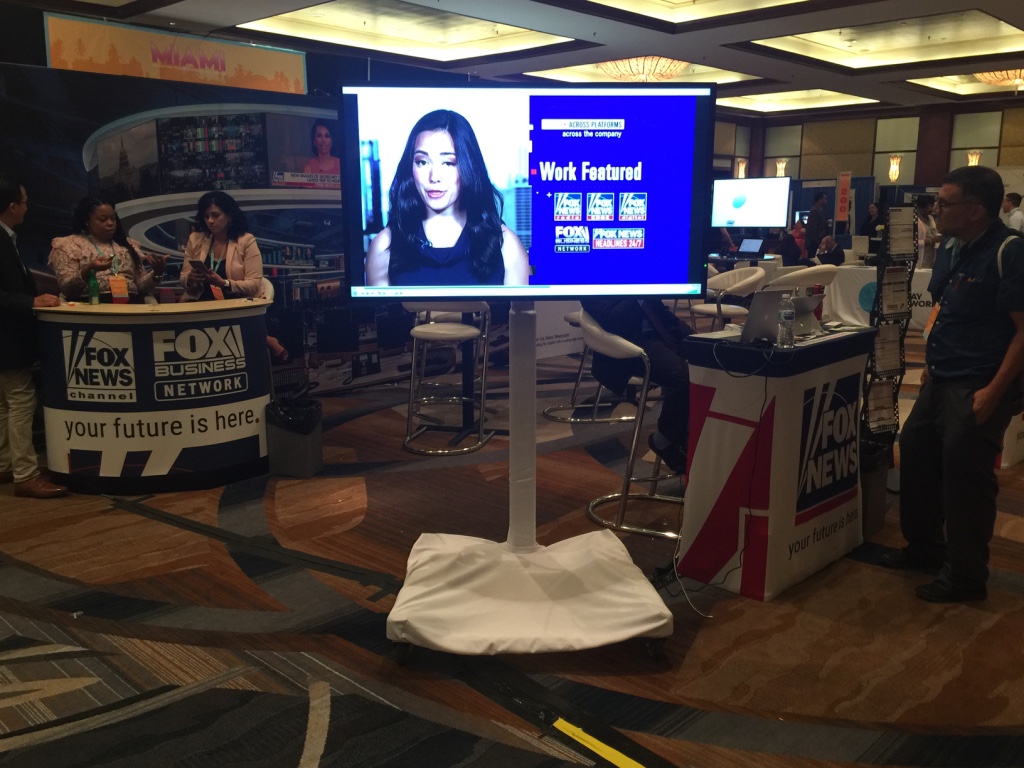 (Above, Fox News station.)