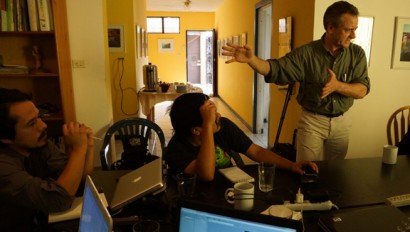 Learn to Connect, Motivate and Earn With Video at my Video Journalism Workshop in Washington, DC, on February 20-23, 2014.
Seats are limited and registration closes at midnight on Tuesday, February 4, 2014.
The tools for connecting instantly, internationally and in the visual language that needs no translation, are available to us all. Join us and learn how to use them. For more information see: http://videojournalismworkshops.com/live.