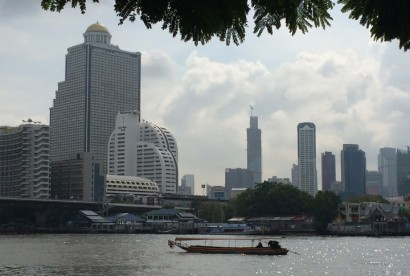 BANGKOK, Thailand, 13 May 2015 — The sun burns through a thick haze in the Thai capital, where I arrived last night in preparation for two Video Workshops. What a pleasure and honor to have been invited again by the Thai Broadcast Journalists Association. The workshops are four long, hard days (9 am until at least 9 pm) each but they also are deeply gratifying.
I'm looking forward to working with another group (this one includes 23 students) of Thai journalists, who always seem eager to learn new skills. I conducted two workshops here last year, one in July and another in December.
During this trip, we're hoping to unveil the Thai language version of my Essential Video Journalism Field Manual, which should be released this month.
We're conducting this week's workshop at a hotel on the shores of the river running through central Bangkok.
For more information on the workshops, please click here http://videojournalismworkshops.com/live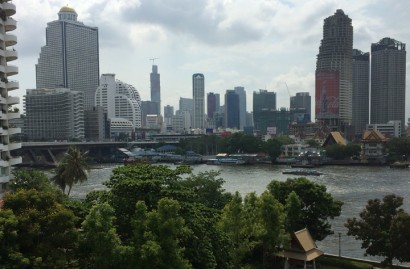 (Photos by Bill Gentile)