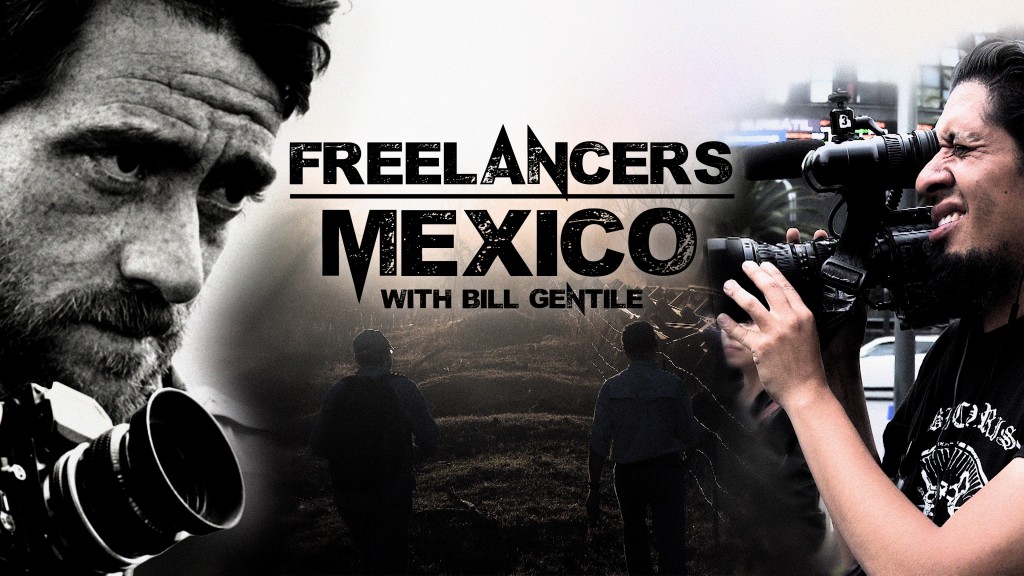 WASHINGTON, DC, 23 August 2019 — The pilot episode of what we hope will be a documentary film series, FREELANCERS with Bill Gentile, is being released on multiple platforms by the London-based distributor, Journeyman Pictures. This is a major step forward in our mission to explain what real journalists really do to bring us information absolutely essential to any democratic system. These men and women pursue the Truth sometimes at great personal risk and always without the security and the support typically enjoyed by staff correspondents. Without freelancers, our view of the world grows dark.
I produced this one-hour film along with then-graduate-student Matt Cipollone during an intense, 10-day trip to Mexico City, the border town of Nogales and the violent, southern state of Guerrero. Using the "backpack video journalism" methodology that I introduced to American University, Matt and I produced a powerful documentary that we hope contributes greatly to the discussion about journalism yesterday, today and tomorrow.
You can watch the trailer here: https://www.youtube.com/watch?v=4awKMJdgFIA.
— Bill Gentile