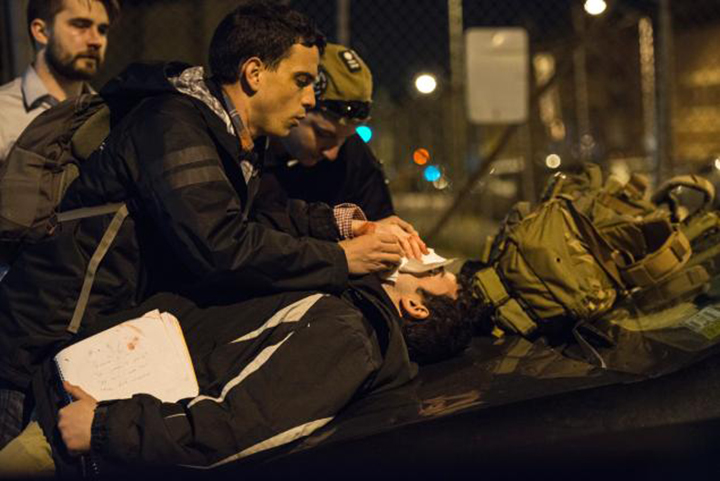 WASHINGTON, DC, 6 April 2016 — Following our event, "Freelancers at Risk," American University student and journalist Trey Yingst will give a presentation on first aid in the field. Hands-on activities include an introduction on keeping you and your colleagues safe while reporting domestically and abroad. Trey will review how to bandage lacerations, how to splint broken bones and how to conduct CPR. Also included will be information on first aid programs for journalists and how to become certified to administer first aid. The demonstration is part of Trey's capstone in the Honors program at American University. The photo below shows Trey assisting a colleague who was attacked during 2015 riots in Baltimore.
(Photo by Joe Marino: New York Daily News)
For more on the "Freelancers at Risk" event on Sunday 10 April, click HERE.