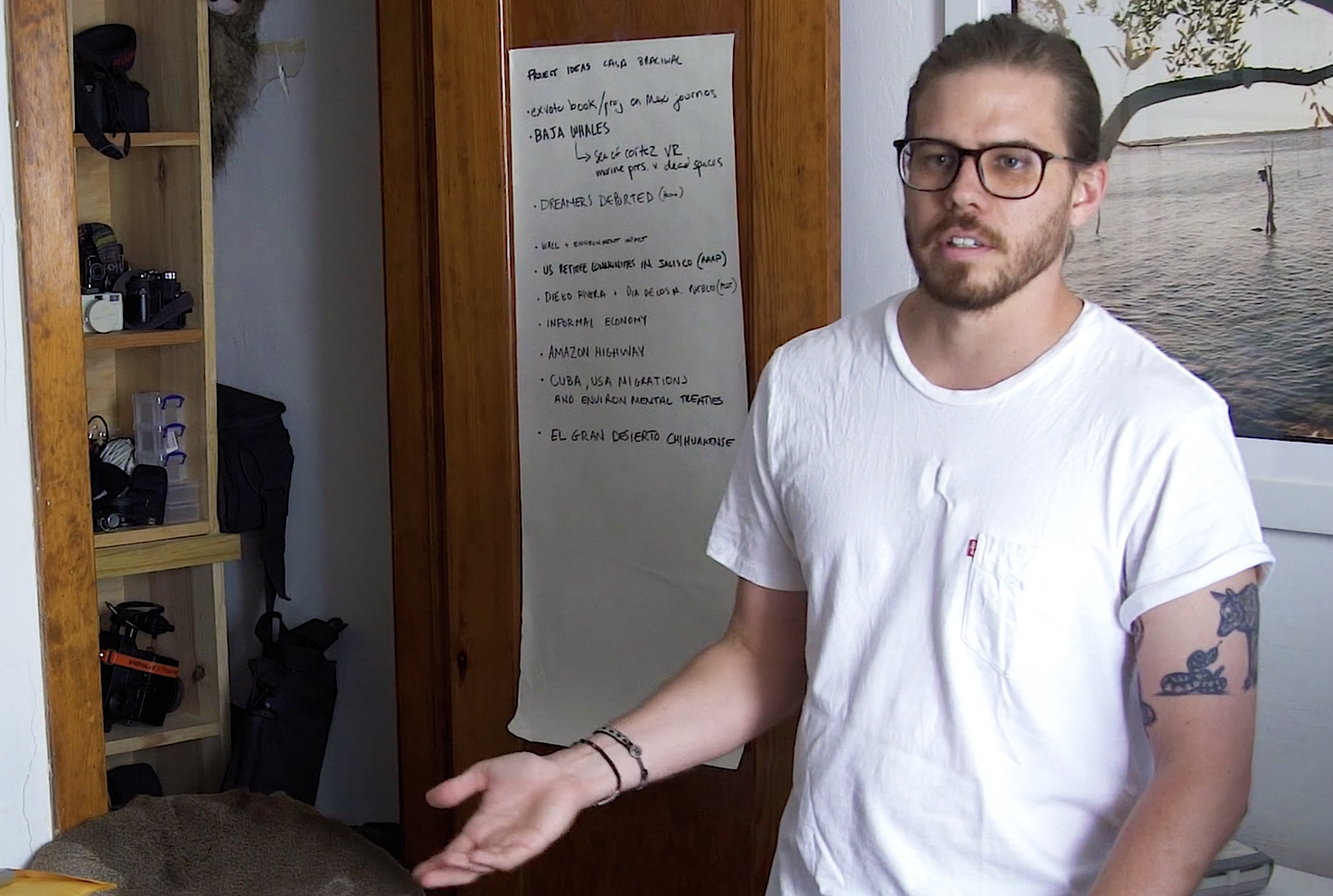 WASHINGTON, DC, Day 17 of 40 — Dominic Bracco II is freelance photojournalist — and more.
Dominic is perhaps best known for his groundbreaking work in the city of Juarez, where the drug war earned the city it's reputation as one of the most violent in the world. In March 2017 I visited Dominic at his apartment in Mexico City, which he shares with Meghan Dhaliwal, also a freelance photojournalist.
And it was during our conversation at their home when I learned that Dominic has branched out from his role as photojournalist, and has become a playwright and author. He's working on a number of projects simultaneously.
During our conversation, Dominic discussed the challenges and the risks one runs as a freelancer. Not just the risks of covering a drug war that in the past decade has claimed an estimated 175,000 lives. But also the financial risks that freelancers expose themselves to when they take on a career path that is volatile and highly competitive.
"To make it in this career you have to work your a** off," he said. "It's difficult, you know? There's a lot of competition. There's a lot of great people and you have to be better and smarter to survive."
One avenue to survival is the emerging field of non-profits supporting independent journalism. In fact, it was at one of these non-profits where I first met Dominic, at the Pulitzer Center on Crisis Reporting in Washington, DC. He was there to present some of his photos.
Dominic and Meghan embody the spirit of a new generation of freelance foreign correspondents who have chosen independence, exploration, purpose and growth as their priorities and how they want to live their lives.
Check out our fundraising campaign, which is designed to support my documentary series, FREELANCERS. My aim is steer attention and support to people like Meghan and Dominic, who increasingly fill the void left by mainstream media outlets retreating from foreign news coverage. You can find it here:
https://www.indiegogo.com/projects/freelancers-with-bill-gentile-mexico/x/13900262#/
(Photo by Matt Cipollone)