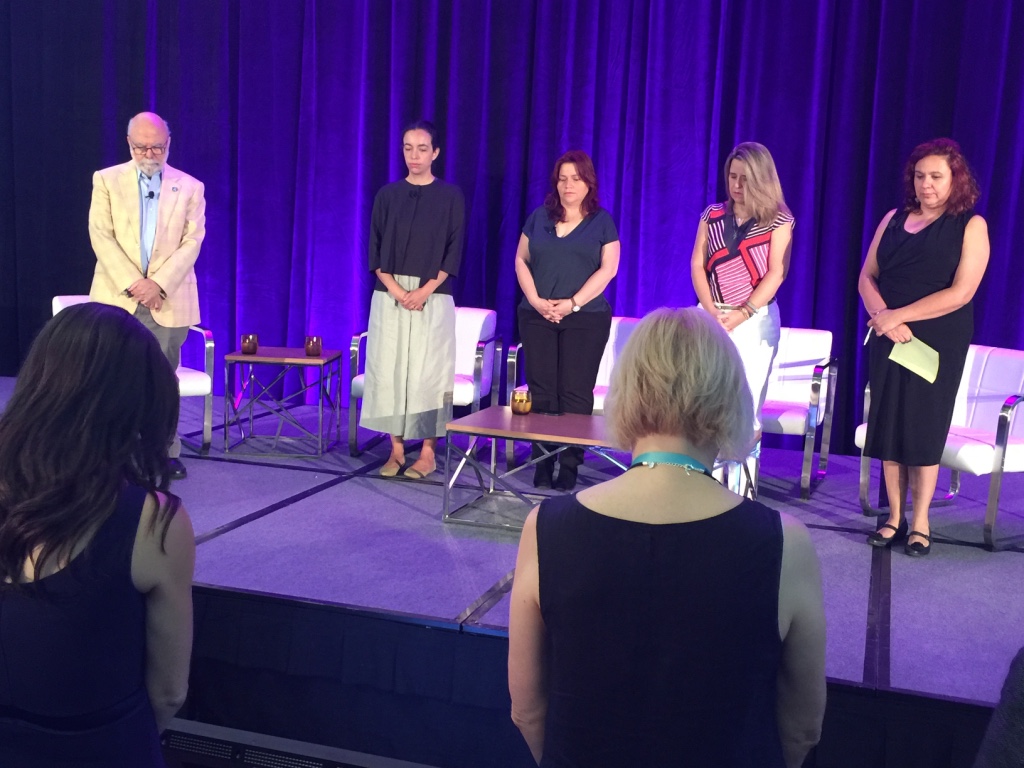 Above, panelists and attendants conduct a moment of silence for journalists killed on the job in Latin America.
By Bill Gentile
MIAMI, 21 July 2018 — Violence against journalists in Latin America is on the rise.
"Fellow journalists in several countries in the Americas continue to face violence and loss of life at the hands of opponents of a free press bent on silencing them just for doing their job," the program announcing a panel on violence against journalists pointed out.
"Amnesty International calls Mexico the world's deadliest country for journalists alongside Syria, and journalists in Venezuela experience death threats, harassment, and attacks."
This year's annual convention of the National Association of Hispanic Journalists (NAHJ) was held in Miami. It was an extraordinary event for learning about our craft and its practitioners across the continent. The panel on violence against journalists was just one of the many events and opportunities available during the July 18–21 convention. I was fortunate to be able to attend the final two days.
Panelists at this event discussed how journalism can be a deadly endeavor for those who practice it. The panel was moderated by Rosental Calmon Alves, of the University of Texas at Austin.
In a back-and-forth with members of the panel, I pointed out that the president of the United States has called journalists "the enemy of the American people" and labeled their work as "fake news." I noted that leaders in countries including Russia, the Philippines and Turkey had taken license from the president's accusations, and used similar language to attack the media in their own countries. I asked if members of the panel had witnessed whether the president's language also had infected leaders in countries across this hemisphere.
One panelist, from Venezuela, pointed out that, prior to the ascension to power of Hugo Chavez, "journalists were some of the most respected" professionals in her country. The people loved journalists and the work they did, she said. But after years of demonization by Chavez and his successor Nicolás Maduro, journalists now work under the threat of verbal and physical violence against them.
Dictators like to do their work in the dark, away from the prying eyes of journalists whose job it is to speak truth to power. And we've seen the result of this. Venezuela, with some of the richest deposits of oil on the planet, is a violent, failed state unable to feed her own people.
I recently helped launch American University's (AU) student chapter of the NAHJ – the first in our nation's capital. As a member of the School of Communication (SOC) Diversity Committee, I work alongside other faculty, staff and students to make our institution look more like our nation's population at large. And we are making impressive progress. Of the total number of students entering American University in fall 2017, about 14 percent were Hispanic – higher than ever before.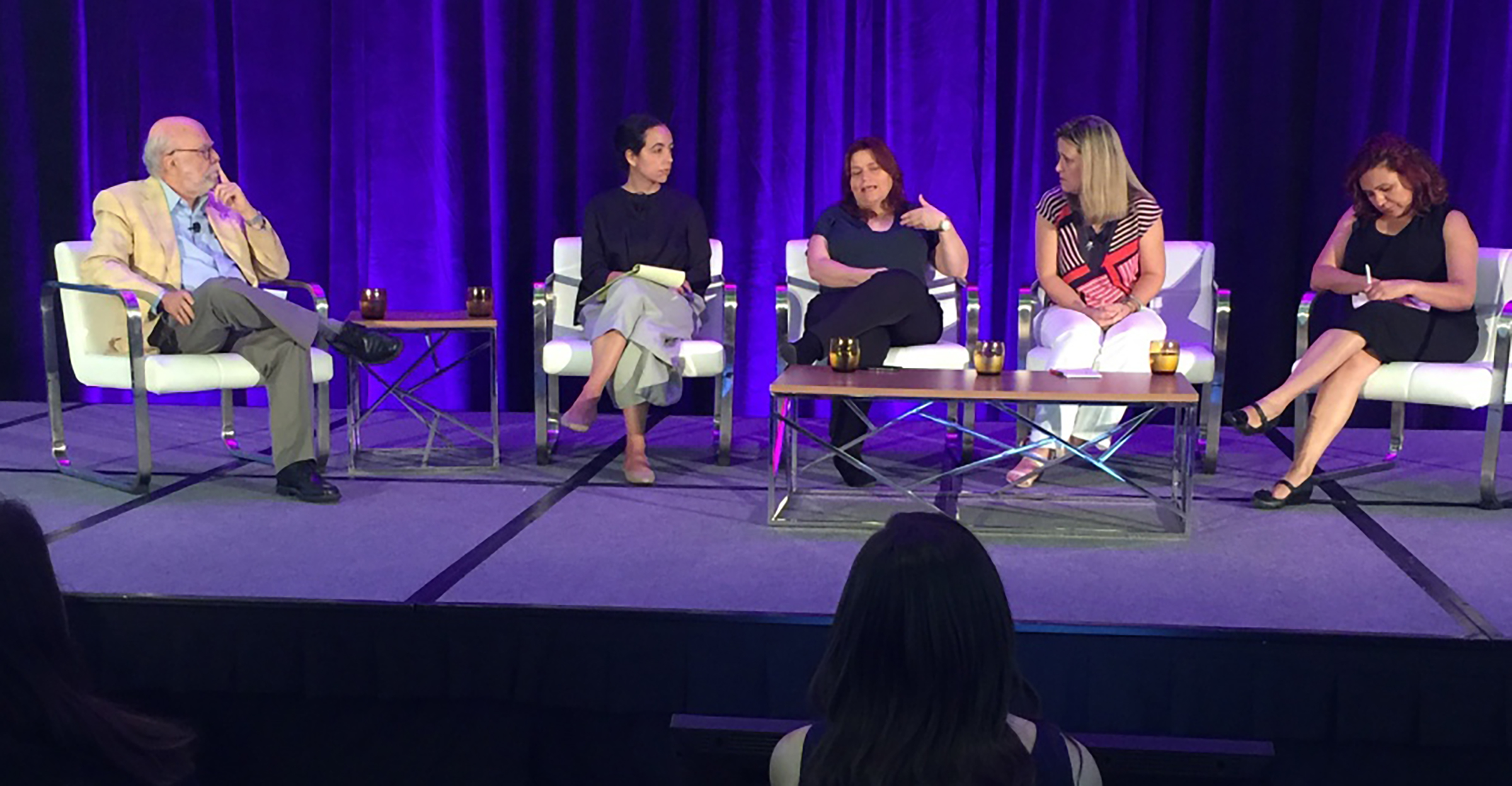 Rosental Calmon Alves moderates panel discussion.
(Photos by Bill Gentile)