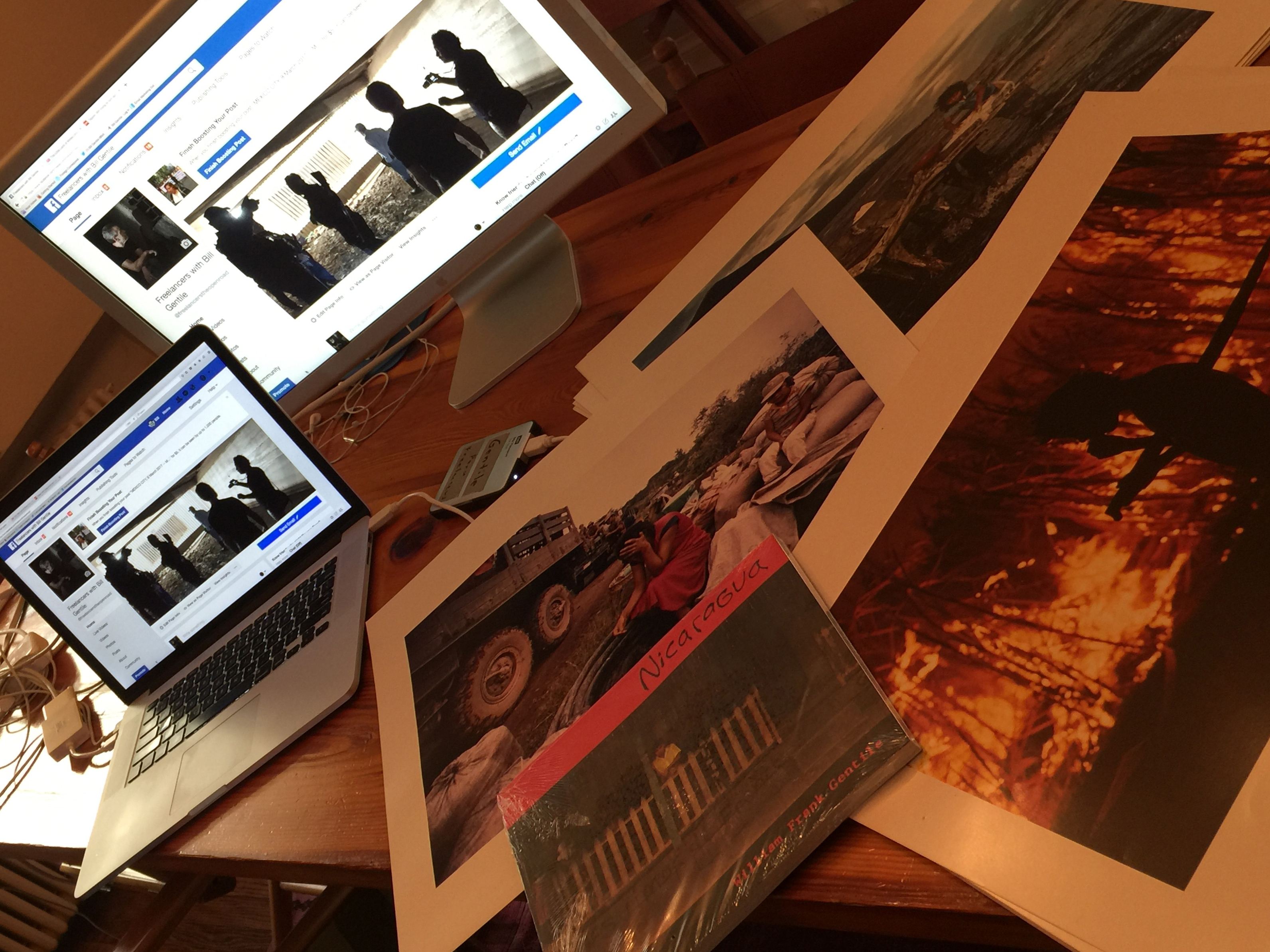 WASHINGTON, DC, 28 October 2017 — Getting ready to mount and then launch an Indiegogo campaign to help finance my upcoming series, "FREELANCERS," about the freelance foreign correspondents increasingly filling the void left by mainstream media outlets cutting staff and closing news bureaus around the world.
The prints are from my book of photographs, "Nicaragua." I'll be sending them out to contributors who help finance the first episode of my documentary of the series. I traveled to Mexico in March of this year to shoot the pilot for the series. My Teaching Assistant, Matt Cipollone, shot the piece and is editing the documentary for his graduate degree thesis project. A second Teaching Assistant, Danielle Criss, has been essential in helping me structure the upcoming campaign. And Danielle's friend, Doyle Cowart, is terrific with the technology and sales techniques crucial to the process.
Together, we are The "FREELANCERS" Indiegogo Team.
"FREELANCERS" is supported, in part, by American University, where I created and where I teach the course, "Foreign Correspondence." So this project blends in perfectly with my teaching responsibilities at the university, and with the overall objective of the institution, which is to encourage students to embrace — and perhaps to help change for the better — the world we live in.
During the Indiegogo campaign, I'll be asking NOT just for contributions. I'll be asking contributors to be part of an effort to help show the world who these independent freelance foreign correspondents are, and how they send us the information we need to make crucial decisions about our lives and the countries we live in. We're all in this together. And the stakes are so high.
Join us.
— Bill Gentile