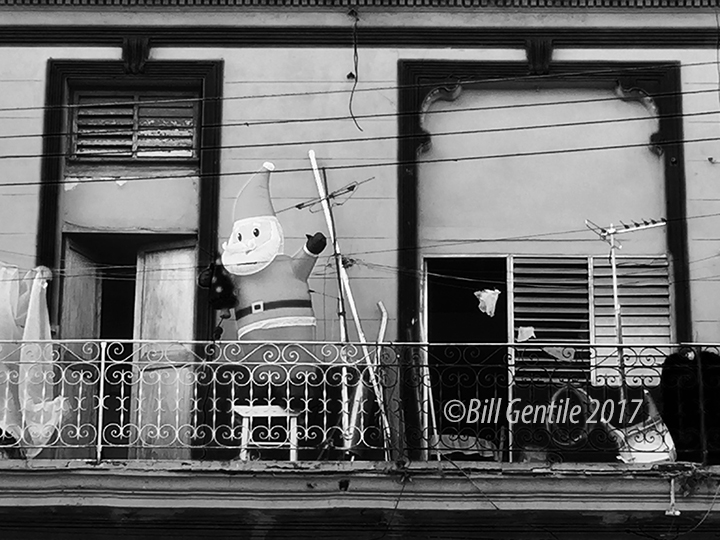 HAVANA, Cuba, 2 January 2017 – A blow-up Santa Claus adorns the balcony of an apartment in the Cuban capital.
I made this image as I left a parade honoring the country's Fuerzas Armadas Revolucionarias (FAR), or Revolutionary Armed Forces. Thousands of Cubans gathered in the Plaza de la Revolucion to participate in the event.
I was in Cuba over the Christmas holidays with my Cuban-born wife, Esther, who hadn't visited with her family in five years. Such a shame that the two countries are so close yet so far away, and that families have to suffer the consequences of their leaders' actions. Seeing Santa Claus on this tropical island reminded me, once again, of this reality.
(Photo by Bill Gentile)