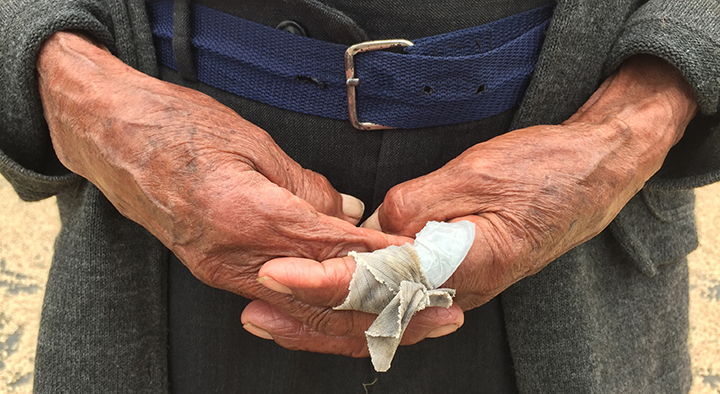 EL TAMBO, Colombia, 23 June 2016 — I felt a sense of urgency to get these images up online. Perhaps because Hector Zamudio, a coffee grower whom I met today, is 84 years old and, though he most likely has no access to the internet, I needed to show them while he still is with us. Out of gratitude. Out of respect.
Mr. Zamudio and his family have worked his small parcel of land for about 60 years. We discussed what his job was like "before." And that means "before" the changes brought about by the shifting of the dry and rainy seasons, by increasing temperatures, by the increasing incidence of coffee rust and other diseases associated with rising temperatures. In short, by climate change.
I believe there is another dimension to these images. As I made them, representatives of the Colombian government and the nation's largest guerrilla group fighting to overthrow that government, were signing peace accords in Havana, Cuba, to end the conflict that has ravaged this nation for decades.
If anything, Mr Zamudio seems to be the visage of peace. Peace, perhaps, with himself. Hopefully that peace will spread all across this land.
I'm on assignment for American University's Center for Latin American and Latino Studies (CLALS) to assist a student who won one of this year's AU-Pulitzer Center International Reporting Fellowships. Camila DeChalus, seen on the left in one of these images, is working on a film about how Colombian coffee growers, with the assistance of Catholic Relief Services (CRS), are coping with the impacts of climate change.
(Photos by Bill Gentile)