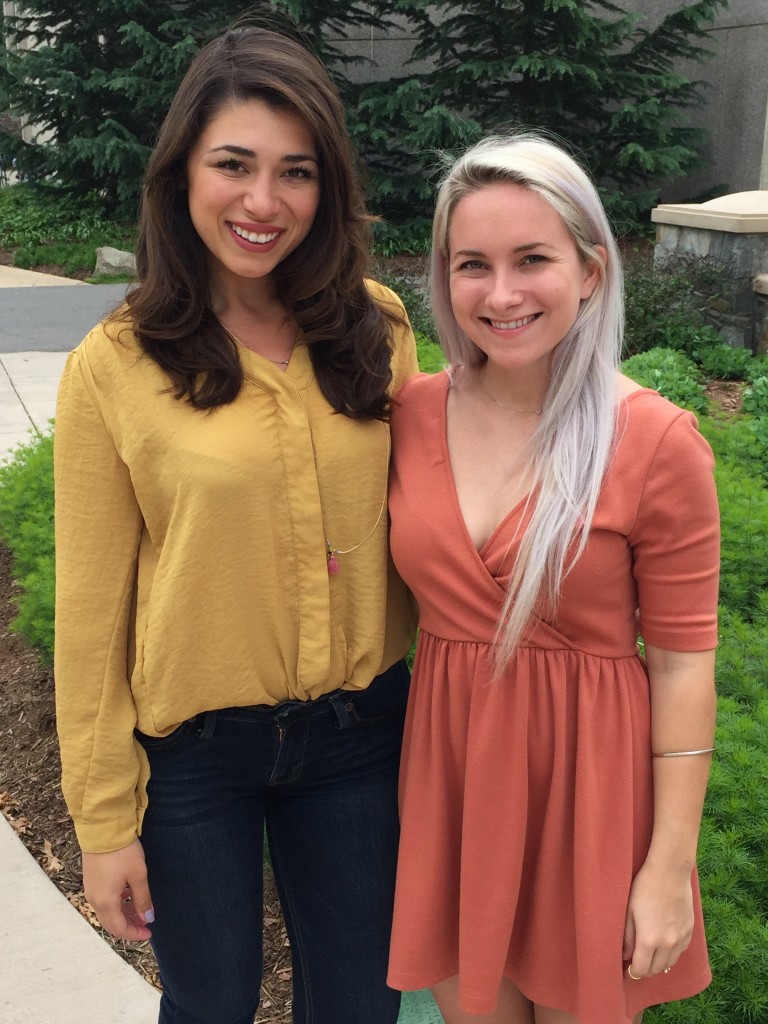 WASHINGTON, DC, 27 April 2017 — We are proud to announce that Natalie Hutchison (L) and Erin McGoff are this year's winners of the AU-Pulitzer Center International Reporting Fellowships.
Natalie will journey to Chile this year to report on religion and climate change. Her fellowship is supported by American University's Center for Latin American and Latino Studies (CLALS).
Erin will return to Laos, where she is producing a documentary called, "This Little Land of Mines," about explosives dropped by U.S. forces during the Vietnam War and that continue to wreak havoc on that tiny Asian country. Her fellowship is supported by American University's School of Communication (SOC).
American University and the Pulitzer Center on Crisis Reporting are proud to announce these outstanding students as winners of these fellowships. Each award is worth $2,500.00. Perhaps more importantly, these awards are bridges between the university and the professional world to which these students aspire to belong.
Below, Natalie and Erin are seen outside the SOC with Dean Jeffrey Rutenbeck (L) and CLALS  Director Eric Hershberg.
(Photos by Bill Gentile)