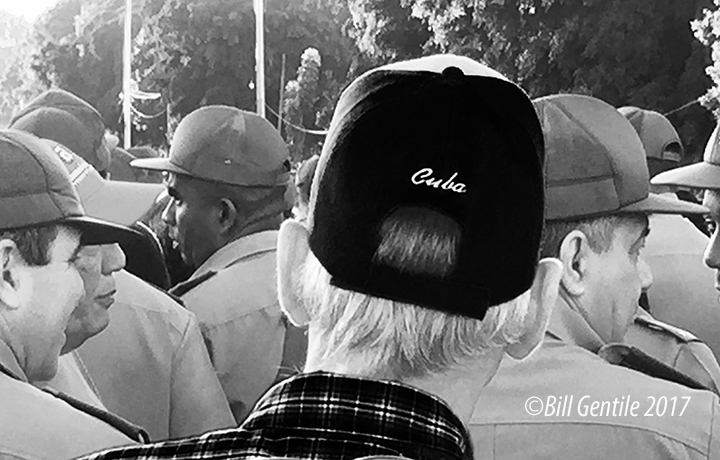 HAVANA, Cuba, 2 January 2017 – Cubans assemble along a main thoroughfare leading into the Plaza de la Revolucion to watch a parade honoring this nation's Fuerzas Armadas Revolucionarias (FAR), or Revolutionary Armed Forces.
Here, members of the Cuban Army gather just after dawn with civilians on one major highway leading to the event.
I had expected to see a show of Cuba's military might. Tanks. An array of military vehicles. Heavy weaponry. In other words, a show of force. But I saw none of it. Perhaps this reflected a decision by Cuban authorities who did not want to provoke the incoming U.S. administration — or not.
That's the way it is in Cuba.
(Photo by Bill Gentile)